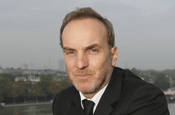 Claydon will work full-time at the start-up alongside managing partner Martin Brooks, creative partner Andy Sandoz and planning partner Patrick Griffith.

Brooks said: "Jon and I have worked together since 1990. He's a heavyweight and offers reassurance and passion that's invaluable both internally and, especially, with senior clients."

Claydon resigned from Zulu in May. He said: "I'd planned to take a longer break but chances like this don't come along very often. Work Club has the fire power to make an enormous impact."

In September, Work Club picked up its first piece of business since its official launch in July - a brief to develop a pan-European digital strategy for Coca-Cola's sponsorship of the Uefa Euro 2008 football tournament. It has since won a place on the IPC roster after being handed a brief for the style magazine Wallpaper*.