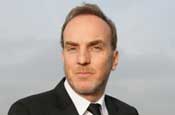 Claydon, who is likely to work out his six-month notice period, is understood to be planning to take a three month break. Sources say his longer-term plans include making investments in companies involved in growth areas like mobile and digital.
His departure follows that of Martin Brooks, the Zulu chief executive, who is leaving to start his own agency (Campaign, 18 May). It leaves Zulu without a senior management team, although replacements are expected to be announced soon.
Claydon founded Zulu in October 2005, when he brought Claydon Heeley and Agency Republic into one group with the sales promotion agency Alcone and Code, a technology outfit.
He launched Claydon Heeley with Mark Heeley in 1991 and sold the business to Omnicom seven years later in a deal that netted the founders several million pounds each.
Claydon declined to comment.