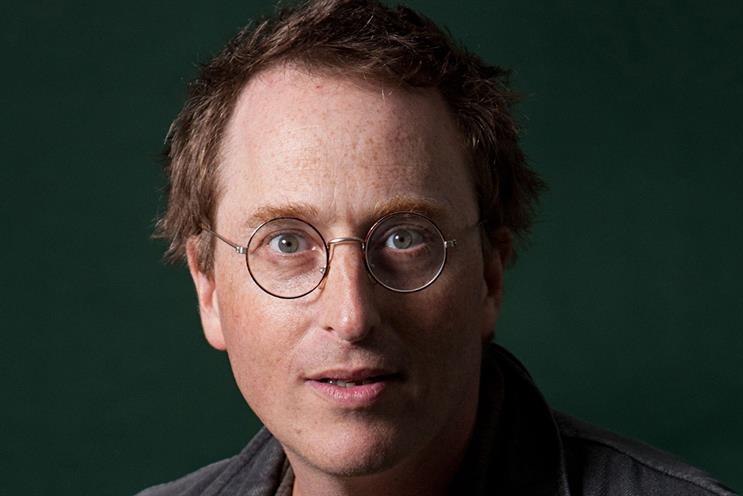 He said that while Facebook seemed to be taking the issue of harassment on its platform seriously, Twitter had stuck its head in the sand. The platform had made some "token bannings" but was generally "doing very little to tackle it".
Although he qualified his views by saying this was just his personal opinion and not scientific analysis, he said: "I still feel that Twitter is a place that doesn't give a shit about what happens on its platform, where I get the sense that Facebook does care and wants to make things better."
In particular, Ronson said while he has given talks to Google and Facebook, Twitter has remained "eerily silent" when it has been suggested he do the same for them.
"I'm surprised I haven't been de-ticked. I think my Justine Sacco story in The New York Times did them real damage and now they see me as an enemy, which is ridiculous, because I have a lot of love for Twitter."
A Twitter spokesman said: "No one deserves to be subjected to targeted abuse online, and our rules prohibit inciting or engaging in the targeted abuse or harassment of others. We are continuing to invest heavily in improving our tools and enforcement systems to better allow us to identify and take faster action on abuse as it's happening and prevent repeat offenders. We have been in the process of reviewing our policies to prohibit additional types of abusive behaviour and allow more types of reporting, with the goal of reducing the burden on the person being targeted."
"Mr Shame"
Ronson is a journalist and author of The Psychopath Test and The Men Who Stare At Goats. His book, So You've Been Publicly Shamed, covers public shaming on the internet. He was speaking about this topic at an event in London this week, run by media agency Rocket, which discussed the new social etiquette for brands.
Since his book was published last year, Ronson said every time there is a big case of public shaming, the media will phone him to ask if it is justified. "I've become Mr Shame", he said.
He also gets emails from those who have been shamed asking for advice. "Last week I had a CEO accused of serial sexual harassment email me. I didn't respond to him. My book is about people who were disproportionately punished for some minor transgression. I understand that trial by social media is problematic whatever the transgression, but I don't want to spend my latter years offering secret advice to CEOs accused of serial sexual harassment."
He added: "It's dangerous for journalists to get stuck inside subject matters – it's important to move on and explore new worlds and mysteries."
Trump "a mutant fish"
One of these new subjects for Ronson is Donald Trump's presidential campaign, which he has followed this summer. "Social media is partly to blame for Trump's rise as well. It's like every faction from across the spectrum has hardened its position and decided that instant judgment is a more heroic stance than curiosity. We have all polluted the waters, and Trump has emerged from them like a mutant fish."
Ronson's advice for brands
During his speech, Ronson said that brands should acknowledge when they have made a mistake as quickly as possible. "If you've done something bad, some serious transgression that has an actual victim, I have one piece of advice – admit it straight away, come clean. Our shameworthiness lies in the space between who we are and what we present to the world. Narrow that space and things will be better for everyone," he said.
But if there is a more ambiguous situation, brands should use their judgment. For example, don't sack someone if they don't deserve to be sacked, just because Twitter has demanded a sacrifice.
Ronson explained that a few days after Comedy Central announced that Trevor Noah was taking over from Jon Stewart as presenter of The Daily Show, BuzzFeed commissioned a reporter to crawl through his tens of thousands of tweets to find something that might spark outrage. They succeeded. But instead of being fired, Comedy Central stood by him. Noah released a statement saying: "To reduce my views to a handful of jokes that didn't land is not a true reflection of my character, nor my evolution as a comedian." Comedy Central made a similar statement and the outrage calmed down.
"Lot of social media shamings are inauthentic," he said. They are "not actually social justice but a cathartic alternative, a performance piety."
Brands should be able to tell the difference and act accordingly. "Don't fire someone if they don't deserve to be fired. Come clean and apologise if you've done something wrong, don't apologise if you don't. If the outrage against you is ridiculous, gently push back. Kindness and authenticity and a proportional response will get you through."
But brands still need to be on the right side of social trends. For example, when asked about Protein World's robust and unapologetic social media response to the outrage over its tube ad, he said: "Personally I have less sympathy for a company when it does something like that – because it's like trolling, it's fighting against the prevailing trend of wanting to live in a less misogynistic and racist world."
Ronson partly blames the mainstream media for destroying the early "utopia" and democratic nature of social media, by creating hierarchies with lists of top social media users. He believes this changed the character of the medium by making users self-conscious. "When social media became more performative, that's when the snake entered the garden," he said.