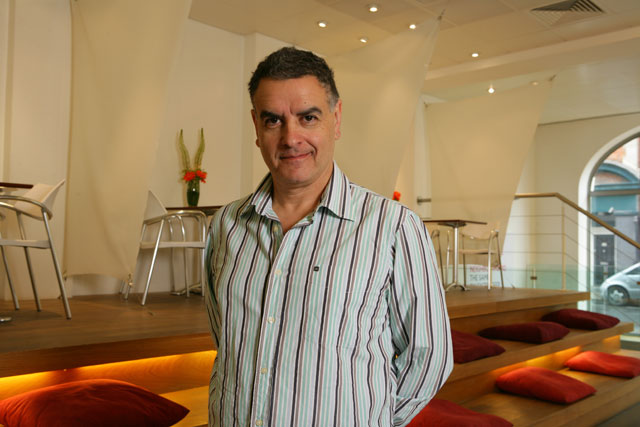 May 2007: Jonathan Durden, one of the media industry's smartest chappies, quits PHD, the agency he co-founded in 1990, to join Miles Calcraft Briginshaw Duffy. He plans to work on MCBD pitches, acquisitions and corporate development. "I'm going to inject some energy into it and help it grow," he avers, modestly. "Durden is a unique talent," the optimistic Helen Calcraft adds.
July 2007: Durden enters the 'Big Brother' house as a contestant. But, having survived an eviction vote, he walks out. When the tabloids reveal a colourful private life and his plans to enter cocaine addiction rehab, his friends at MCBD offer him their full support.
July 2008: Durden, now billed as "Irvine Welsh with an Essex accent", injects some much-needed energy into paperback sales by publishing Essex, Drugs & Rock'n'Roll, available at £7.99 courtesy of the publisher Adelita. "Imagine relocating Trainspotting to the Essex suburbs," the reviewer Emily Hannah writes rather helpfully on the Amazon website.
January 2009: Fresh from this publishing coup, Durden scales back his MCBD work and becomes the creative partner of MPG. Working alongside the chief executive, Marc Mendoza, Durden's role as a "change agent" will be to inject much-needed energy into the agency. His brief will be to "tell us what to do, to harass us – but intelligently so", Mendoza explains.
July 2011: Durden again amazes the industry by revealing that he's agreed to be a leading light in the new Mark Borkowski (pictured) social media, advertising and PR agency, Borkowski.do. Durden's role will be to inject much-need energy into the enterprise.
FAST FORWARD
July 2012: Durden is unveiled as the literary editor of News of the World, which, in response to growing public clamour, is relaunched, the rights having been acquired by Future Publishing of Bath. The hire is warmly applauded in all quarters – Durden being deemed the very man to inject much-needed energy into the title. "Jonathan is a uniquely talented individual," the title's optimistic new editor, Rosie Boycott, says.