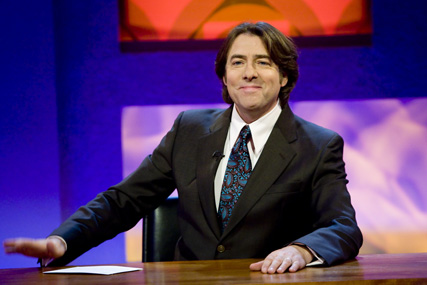 The series will be co-produced by ITV's production arm, ITV Studios, and Hotsauce TV Limited, and will air in a peak-time slot, understood to be on either a Friday or Saturday night.
Ross announced he would not be renewing his contract at the BBC in January
after more than a year of controversy over his reported £6m salary, and phone calls he and comedian Russell Brand made to actor Andrew Sacs.
Ross said: "I am thrilled and excited that after a short break, I will be rolling up my sleeves and creating a brand new show for ITV1. I have worked successfully with most of the key figures at the network in the past and cannot wait to get back on screen with a fast, funny, and unpredictable new talk show."
He added: "I do have a little spare time at the beginning of 2011 though, so if England needs a temporary new manager I will consider the post seriously. Thank you."
Ross will appear in the final episode of 'Friday Night with Jonathan Ross' on BBC One on 16 July, and will present his final BBC Radio 2 show the following day.
Peter Fincham, director of television at ITV, said: "From Hollywood stars through to British politicians, Jonathan Ross has interviewed them all and has long established himself as the pre-eminent chat show host of his generation.
"ITV1 has established itself as a home for the UK's top television stars, and I'm delighted that the channel will now be working with Jonathan on this exciting new show."
Earlier today, ITV announced
Lee Bartlett, the former managing director of ITV Studios
sidelined when Channel 4's content head Kevin Lygo was appointed to the same role in April, is to leave the broadcaster in August.