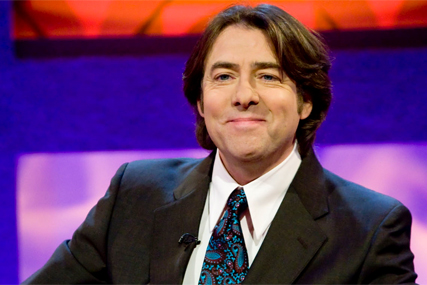 The departure of 49-year-old Ross follows the BBC being heavily criticised for his reported £6m a year pay packet as the spotlight fell on public sector pay.

He was also embroiled in a media storm in October 2008 when he and fellow presenter Russell Brand left abusive messages on the telephone answering machine of former 'Fawlty Towers' actor Andrew Sachs.

The affair, dubbed Sachsgate by the media, forced BBC director general Mark Thompson to issue a "personal and unreserved apology" to Andrew Sachs and suspend both Ross and Brand.

Ross will stop presenting his 'Friday Night with Jonathan Ross' chat show when his current BBC contract expires in July, in addition to his Radio 2 show and his film review programme.

The presenter will continue to host the Bafta Film Awards, Comic Relief and other BBC specials

In a statement Ross said he wanted to make it perfectly clear that his decision is "not financially motivated" and "no negotiations ever took place".

Ross said he signed his current contract with the BBC "having turned down more lucrative offers from other channels" because it was where he wanted to be and he "would happily have stayed there for any fee they cared to offer, but there were other considerations".

Jana Bennett, director of BBC Vision, said: "Jonathan Ross has told the BBC that he's decided not to pursue the renewal of his contract with the BBC. It's been a difficult year for him and I understand why he feels it's the right thing to do."

Bennett added that she is "pleased" Ross will continue to apply his abilities to the remaining six months of 'Friday Night', 'Film 2010' and his Radio 2 show, and said she is "delighted" that he will continue to present the Bafta awards and Comic Relief for BBC Television.