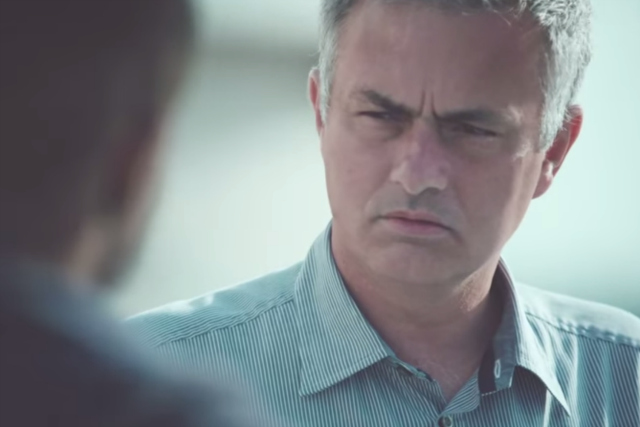 Ads will break today (January 27), on Sky Sports and feature Mourinho giving an inspirational speech to football fans everywhere, set against emotive scenes of the highs and lows of the game.
The ad features Mourinho saying things like, "In any fight, you have to believe in yourself," and ends with an amusing twist.
The ad, produced directly for the client without an ad agency, was directed by Emil Moller for B-Reel, and edited by Phil Hignett at Marshall St.
The spot will also roll out more widely in the UK and Germany through Sky. Campaign understands Nordeus bought media placements themselves. It will also feature on the company's YouTube channel and the Top Eleven Facebook page.
Top Eleven allows its 10 million monthly players to compete to become the best manager possible. Players use desktops or mobile apps.
Trine Pillay, the managing director and executive producer at B-Reel London, said: "Many football fans will have wondered what it would be like to have a half-time team talk from José Mourinho and we were given the brief from Top Eleven to capture the passion and excitement of football in a highly cinematic ad.
"The spot is more reminiscent of an ad from a top sports brand than a mobile game, so breaks new ground for the category and we think the twist at the end of the ad will bring a smile to faces of football fans everywhere."
Misa Damjanic, a game designer at Nordeus, said: "We wanted to convey the personality of the José in the campaign which B-Reel has done perfectly."