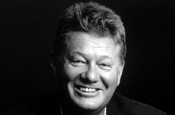 Peter Thompson will continue in his role as the G2 group chief executive and UK chairman, while the joint founder Nick Spindler will step up his consultancy role, stepping down from his day-to-day agency management role.

Cornwell said: "I am so excited to join Joshua G2: it is one of the very few agencies who can deliver a rounded 360-degree integrated service model and I want to help build on this, particularly in the area of digital marketing."
Spindler said: "I have decided after 20 successful years to take a back seat and pursue a number of both personal and business interests."