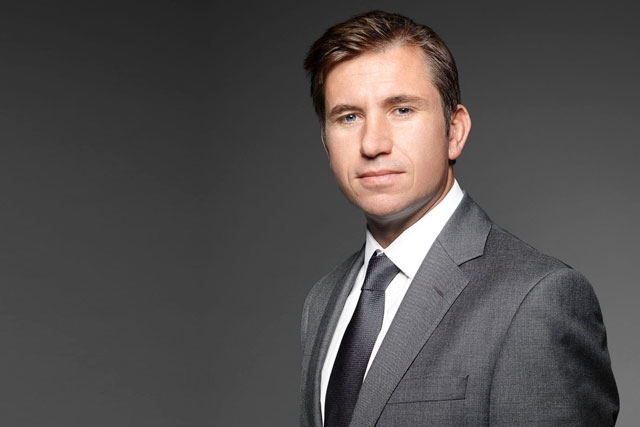 Jouning, who became Condé Nast's digital director in January 2010, says growth has been fuelled by a combination of structural changes within the publishing company and a growing acceptance of digital as a suitable advertising platform among luxury brands.
"Digital of two years ago was a bit of a scary place for many of our luxury advertisers," he admits. "There was some fear about damage to their brand and integrity.
"It's changed over the past 12 to18 months. You wouldn't have seen the likes of Dolce & Gabbana, Prada, Burberry, Tiffany, Rolex or Omega, on our websites. Now, most advertisers in our print magazines want a digital conversation as well, and they are beginning to spend sizeable amounts of money."
Luxury sector starts to embrace digital
Jouning's observation is supported by Martini Media's luxury brand survey, published this summer, which drew from the activity of leading US agencies to conclude that luxury marketers are moving into digital at a faster pace than their mass marketing peers in 2012.
Developments in video and rich media online are beginning to wean luxury advertisers away from the presumption that only glossy print magazines or television can adequately portray their brands in the right light.
Last month, Condé Nast reported 5.2% growth in turnover in 2011 despite the prevailing climate, and a 14% lift in pre-tax profits, to £17.3 million. The media company appears to be successfully offsetting losses in print sales with growth in online display, supplemented by new sales from tablet editions.
There's no denying the luxury brands have been slow to explore the digital space, acknowledges Jouning, but he says the company's foray into tablet editions of Wired (December 2010), Vogue (December 2010), GQ (July 2011), and Vanity Fair (September 2011), have helped with the transition.
"One of the problems we had with web advertising in the past is the restrictions on format and the size of the ads appearing on desktops," he says. "The iPad came along and changed that thinking quite quickly.
"All of a sudden you can have a double page spread in a magazine being repurposed and looking just as beautiful on a tablet device as you could have done in print. And that thinking is now affecting everything we're doing on the web.
"Everything we're creating for advertisers, including the new formats we've created on Vogue.co.uk, look beautiful on desktop, iPad and magazine."
The revamp of Vogue.co.uk
The new site for Vogue.co.uk is a clear sign of intent for the publisher. While the standard banners and leaderboard ads are still available, Jouning says bespoke new solutions for brand marketers have been created too, "for those wanting a bigger creative canvas to paint their pictures".
Vogue.co.uk houses fully responsive ads on its homepage, that expand and contract with the size of a users screen, and there are in-content ads, another bespoke format, which place ad messages inside the body copy of articles.
Elsewhere, gallery interstitials enable full-screen gallery style ads to sit alongside images from fashion shoots, shows and events.
He explains: "We have upgraded the level of our websites alongside our printed products. The Vogues, GQs and the Wires' of this world have been recognised from the get go as exceptionally good products in print, and I would say in digital terms we haven't quite been there, but we are now there or there abouts.
"I would say the new Vogue site is definitely there, it stands up very proudly alongside the print product."
As in print, Vogue is the Queen of Conde Nast's digital portfolio too, averaging around 1.3m unique per month, with over 27 million page impressions. It is one of eight websites handled by Jouning's digital team of 75 editorial, marketing and commercial solutions staff.
Throughout the last year they have physically moved to be closer to their print counterparts. Vogue's digital team, for example, relocated to the fifth floor of Vogue House in London's Soho at the start of the summer to help with integration.
'Everyone is starting to understand digital'
For a stalwart consumer media company like Condé Nast it's a long game, and some divisions do remain. Sales and editorial teams continue to work in either print or digital silos, but Jouning insists they are becoming ever more entwined.
"Before I joined [in 2010] digital was in a separate building," he says. "We do work very closely with our print teams now. We are imparting digital skills onto all of our print teams, everyone is starting to understand digital better."
He adds: "We do a lot of joined up custom solutions and promotions now. Anything on the creative side where we are producing content for clients is now a joined up process. That is a very seamless process."
Jouning, who spent 16 years working in print, including as UK launch publisher of Wired, admits "it's a big transition" for a publisher with roots stretching back to 1909, but insists "everyone now understands the important role digital will play in the future".
From a standing start, revenue from digital iPad sales are building, including 9,652 audited sales for GQ; 6,242 for Vanity Fair; and 5,255 for Wired. However, advertising clearly represents the biggest opportunity online, responsible for the lions share of revenue. The luxury sector's ongoing migration is essential.
Jouning confides: "It's an aim for digital to be worth 30% of total revenues within the next 18 months."
The publisher needs to continue to innovate online to maintain relevancy and marketshare, warns Amy Creasey, client activation director at MEC, who counts Chanel among her top spending clients.
She believes "it was only a matter of time before the luxury brands came online", but notes, in some cases, they have been wanting to press ahead but have been restricted by what some of the traditional publishers have been able to offer.
"Condé Nast certainly has the heritage these brands want to be associated with, but they need to keep investing in building sites like Vogue.co.uk or else risk losing significant spend to faster competitors that are cropping up online all the time," she says. Included among them are social media platforms, including the global giant Facebook.
Jouning knows the company's digital journey is far from over, but believes the fundamental building blocks and mindset are in the right place. "We're looking at everything at the moment trying to work out what the best route is," he says. "It's shifting sands, we're trying to react to the marketplace. It's good and it's exciting.
"Our aim as a company is to become not the best consumer glossy publisher in the world but to be the best multiplatform publisher in the world. That's now our underlying ambition. It's a big transition."
Follow @DurraniMix