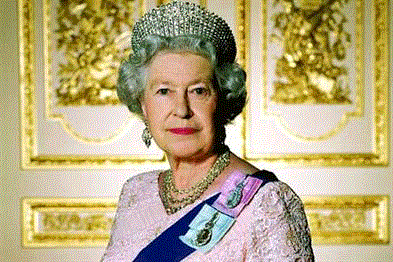 This is Britain's third crack at celebrating Elizabeth II's reign, and research from MPG Media Contacts suggests that the nation will throw off apathy and make it an event to remember.
In 1977, the year of the Silver Jubilee, Britain was a nation riven with industrial strife, nuclear war was seen as a real possibility and the nation really needed cheering up. In 2002 we celebrated the Golden Jubilee - questions over the Queen's handling of Diana's death in five years previously persisted and some felt that the Royal family were using the 'showbiz' of a Jubilee to paper over the cracks. This Jubilee was just a little too hot.
In 2012 the monarchy has finally got it just right. The Queen's advancing years inspire more respect, William and Harry are perceived to be more in-touch with the nation and the former Miss Middleton is universally loved. Thirty one million people will attend private parties alone, and taking into account those who attend street parties as well as official events around the nation it appears as though this will truly be a meaningful celebration for the whole nation.
It would also appear that the Jubilee has galvanised Britons into planning dedicated Jubilee events.
Every group has an organiser and in fact you probably know several. The organiser is the person who makes you try a different pub, go to a new restaurant, always goes on holiday somewhere different and probably throws more parties than anyone else you know.
It is a big job, but every group needs an organiser: the size of the task probably helps explain why they only represent about 1 in 10 of the adult population.
We should be impressed then that 12% of the population are planning a dedicated Jubilee event for friends and family, suggesting that even those not traditionally in the role of organiser have been inspired by the Jubilee spirit.
Even with a rather conservative estimate that each party will have five attendees that means almost 31 million people (over 6 in 10) will be attending a Jubilee party.
We found that when celebrating the nation's ultimate matriarchal figure, family is key. The most popular activity planned over the Jubilee weekend is to spend time with a partner (39%) closely followed by visiting friends and relatives (38%).
In good news for the tourism industry, 34% plan to take a short break, although 15% - perhaps those watching the pennies in austerity Britain - are planning more cost efficient activities like catching up on housework.
View all Brand Republic's Jubilee news and campaigns here
Over half agree that the Jubilee will let them spend more time with family, even if they aren't planning a special activity.
In a demonstration of the connection that the capital feels towards the Queen, Londoners are most likely to spend the extra holiday time with family, with 60% planning to do so.
Unsurprisingly, this is also more of a female phenomenon with 56% of women agreeing against 46% of men.
The Jubilee has also inspired pride in Britain, although our reserved nature will not let quite so many extend that to a feeling of patriotism.
Almost a third (32%) say the Jubilee makes them feel patriotic towards the UK, but pride is the stronger feeling with 53% agreeing that it makes them proud to be British.
However, those planning to do something to take advantage of the extra holiday are a third more likely to feel pride in the UK, with 70% of these people agreeing that the Jubilee makes them proud to be British.
We know from MPGMC's ongoing research around meaningful brands that people seek to add meaning to their lives individually and as part of a wider social group, and that brands that are meaningful to consumers tend to stand a greater chance of success.
With 44% of people saying the Jubilee makes them feel like part of a great nation and virtually everyone celebrating the Queen in some way over the long weekend, brands have a great opportunity to tap into that feeling of national unity.
We asked what people thought about activity from Kellogg's, Marmite and Sainsbury's. Kellogg's has resurrected packaging from 60 years ago, while Sainsbury's has run relatively standard Jubilee related press ads and Marmite went furthest by renaming itself as 'Ma'amite' and changing labels and lids from traditional yellow to red.
More than half of respondents thought that each activity was an acceptable way to celebrate the Jubilee, with Marmite and Sainsbury's gaining the highest approval at 55%.
Interestingly Marmite had the highest level of disapproval at 12%, compared with Kellogg's at 10% and Sainsbury's at 7%.
Some might see that as a negative, but taken in the context of meaningful brands we should regard that as a success.
Marmite is well known for its evocative nature - to those who love it Marmite is a meaningful brand. The fact that it has got consumers to register an opinion should be taken as a positive and confirmation of its meaningful status.
When we asked consumers more generally if they thought it was appropriate for brands to sponsor cultural, sporting and music events, around 40% agreed that it was for all three.
Similarly when we asked if they would tend to buy more from companies sponsoring such events, around 15% said they would.
The fact is that consumers have come to expect this kind of activity - it has become the norm. To gain real traction from such work brands must stand out and preferably add meaning.
The Jubilee is the beginning of a massive summer for Britain. Brands that take these lessons forward to the Olympics and beyond to ensure that they add meaning to consumers' lives will prosper, those that don't risk fading into meaningless obscurity.
Doug Whelpdale, insight manager, MPG Media Contacts