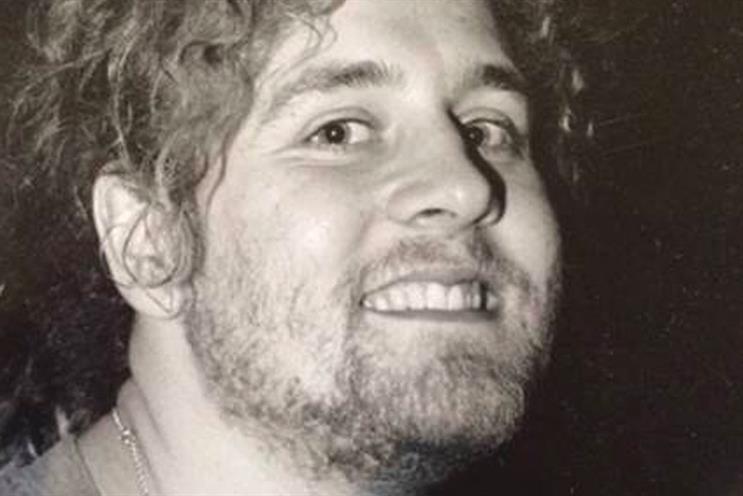 Last week marked the end of 12 years at Grey London for its chief executive, Chris Hirst. You know you've done a good job when people are sad to see you go. So sad, in fact, that they provided Campaign with this amazing picture of him. Marvel at that curly hair. The Grey managing director, Bill Scott, showed his affection in a similar vein with a leaving card that simply read: "Judas."
But Hirst appears to be relishing his gardening leave regardless, posting a picture of his "new slippers". We can't help noticing that his sofa is still grey, though…
Calling all shamans
What do you do when events aren't going your way? On a recent Bartle Bogle Hegarty shoot in Buenos Aires, things were going badly. A group were gathered around a light trying to fix it when the local team decided to call in a shaman. The shaman blessed the set and the light immediately started to work.
One of the producers said: "The light started to flicker and everyone screamed. You had to see it to believe it."
This got us thinking: maybe agencies are missing a trick. Instead of recruiting digital specialists, perhaps it's time to get a shaman on the payroll?
New friends in media
Meanwhile, Campaign has been inundated with responses from irate media agencies, bristling at the audacity of last week's piece by Saatchi & Saatchi's Magnus Djaba.
The most visceral rebuttal came from Dentsu Aegis Network's chief executive, Rob Horler: "I would like to congratulate Magnus Djaba on penning without doubt the most patronising and smug comment piece I think I have ever read in Campaign. Perhaps next week we can look forward to an article entitled: 'Why creative agencies should stick to colouring in.' Thing is, I doubt anyone would be silly enough to write it, let alone read it." Ouch.
But Djaba can take comfort in others who say they respect him for having an opinion. As one senior exec said: "At least he's got the balls to say publicly what creative agency people say in the pub."