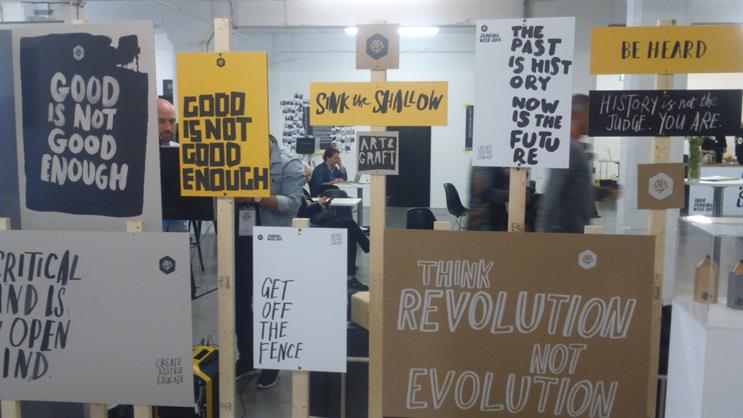 In a Judges' Insight panel session on communication yesterday, Justin Tindall, Leo Burnett's executive creative director, and Eric Kallman, Goodby Silverstein & Partners creative director let loose their frustrations.
Kallman said: "The amount of time in agencies that is wasted on case study videos, when you could just show the work, is enormous.
"And when people ask what we would do instead I just say 'what we did for 60 years before now – just show the work.'"
Kallman explained how, during a visit to an advertising college in the US, he found students presenting their work in the style of a case study, and this was stunting their ability to communicate messages succinctly.
Tim Lindsay, the chief executive of D&AD, agreed with Kallman and said case studies invariably brought effectiveness into submissions for awards meant to recognise ideas and execution.
Tindall shared Kallman's annoyance at case studies, saying they often "sexed up average work" and joked, "I still don't know what a media impression is."
Asked whether D&AD would put a halt to the use of case studies in next year's awards, Lindsay said he did not know.
"It's a problem that all the awards shows are encountering," he told Campaign, adding, "there are two main problems. The first is that some agencies are so brilliant at making case studies and it's the work that should be judged, not the film about the work.
"The second problem is that it introduces effectiveness data and that always affects people's judgment. 'Dumb ways to die' [by McCann Melbourne for Metro Trains] is a perfect example. It was a proper viral film but, if it wasn't, would the judges have thought it was that great?"
There were 10 Judges' Insight panel sessions throughout the day, focused on categories including Creativity for Good, Crafts and Film.
Always' 'Lke a Girl' campaign by Leo Burnett Chicago, was one of the most discussed pieces of work throughout the day and was often described as a judge's favourite.
Campaign is the media partner of D&AD Judging Week. For full coverage from the judging week, see Campaign's D&AD Judging Week hub.