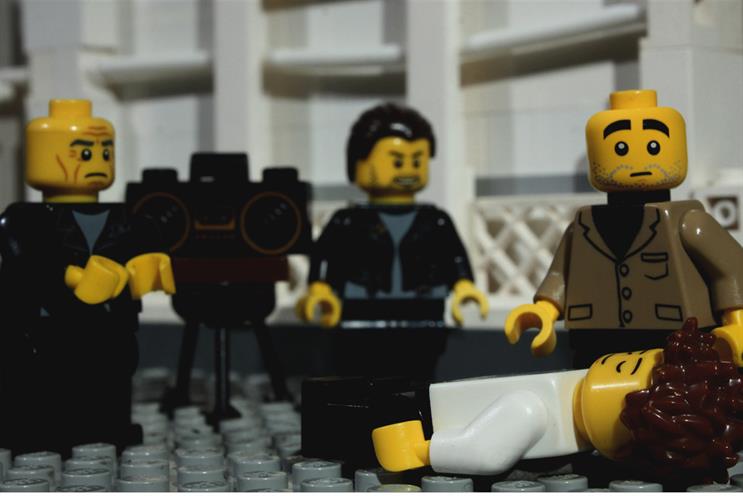 I was warned by my peers that Cannes judging would be a relentless slog in cold, air-conditioned rooms devoid of sunlight and powered by caffeine. I think they over-egged it slightly, or perhaps the reported changes in the process made by the organisers have successfully kicked in.

Either way, I'll look back on a number of lighter moments with my judging colleagues that indicate that humour is a universal language and that a great idea translates irrespective of the language or culture from which it originates.

Of the 400 entries I saw, the simple ideas were the best ones. You understand a simple idea within 30 seconds of reading the entry or seeing the video. They weren't soaked in thumping soundtracks and they didn't trade on media's bulls**t bingo (I know for sure that no campaign "exploded the internet", as a number of entrants wished me to believe).

The clear, simple narrative that underpins some of the great work I saw is an important reminder that, as an industry, we continue to overcomplicate our thinking. We hide the rifle-shot insight or the powerful impact of a creative thought in the tall grass of "POE infrastructures" or "a platform-neutral communications framework".

As a judge, these things were just a distraction that left you ambivalent to the work. I'm pretty sure some of our clients aren't buying into our thinking because we've woven such a complex web around it that we've simply strangled the life out of our ideas.

The other tension that emerged during judging was the blurring of definitions between technology, platforms and media. Social media is mobile, but it doesn't mean it's an inspiring use of a mobile device.

Taking a photo of your six-sheet poster doesn't warrant credit in a mobile category, nor should it be celebrated as groundbreaking work.

There is no answer to the convergence we are seeing in digital spheres, but I'd suggest some agencies could have saved themselves a few quid by reconsidering their definitions of work and its credibility within a category. If we want clients to be clear of the relative power of digital platforms and devices and begin to fully understand the valuable roles they play for their brands and services, it's probably best we don't confuse or exasperate them in the way some judging rooms felt.
And what of the great work? Out of more than 3,000 entries, much of the UK work really stood out. Whether it was "the world's first all-Lego ad break" by PHD or "Gay Mountain" by Channel 4, many of our home-grown campaigns had energy and originality. But we need to submit more of it.
I would particularly highlight categories such as "Use of studio", in which the UK felt horribly under-represented, yet I know we have hugely progressive work that is worth sharing. My key tip would be to give entries a singularity focus – a trait that clearly came through in much of the work from Central and South America.
While the media space in which we operate may be more complicated than it has ever been, I fear many UK entries confused our inter­national colleagues because they required so much local context to understand them.
I'll take home with me the need to unearth the simple, brilliant ideas across Mindshare and make sure that I don't overcomplicate the way we communicate them, in our day-to-day work as much as our awards entries.

Mark Creighton is the chief executive of Mindshare