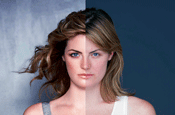 The survey revealed that Germany's Jung von Matt was the most-awarded creative agency across all media in 2007 with 598 points, followed by Crispin Porter & Bogusky Miami with 591. There were only two UK agencies in the top twenty: DDB London in 7th place with 334 points and Abbott Mead Vickers BBDO in 13th with 232 points.
The UK's direct agencies fared worse, with no appearances in the top ten. However, Proximity London made 15th place with 64 points and Harrison Troughton Wunderman, now called Wunderman, was in 18th place with 52 points. Shackleton Madrid topped the direct table with 210 points.
The digital agency league was led by Crispin Porter & Bogusky with 247 points. The best-placed UK agency was glue London at number 16.
DDB London ranked third highest in the print category, which covers press and posters, with 262 points. It was behind Jung Von Matt in second place with 271 points and Saatchi & Saatchi New York in first place with 382 points.
AMV was the highest-placed UK agency in the TV league, in 9th place with 91 points, closely followed by Fallon in 10th spot with 87 points. The top TV agency was Crispin Porter & Bogusky, with 193 points.
The most awarded campaign across all media was Ogilvy & Mather Canada's Evolution campaign for Dove, which collected awards across TV, digital and direct categories.
From the UK, DDB London's Balloon/Ice/Man campaign for Harvey Nichols was 4th and Fallon London's Paint ad for Sony Bravia was at number ten.
BBDO was the highest scoring network with 2247 points, followed by Ogilvy with 2174 points and DDB with 2096 points.
The Big Won, which is compiled by Patrick Collister, the former Ogilvy & Mather London vice chairman and executive creative director, now covers the same categories as the Gunn Report, which incorporated interactive advertising for the first time November.
The full results and tables can be viewed online at www.thebigwon.com.