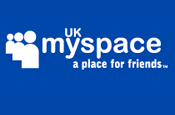 Jupiter Research's Social Networking Across Europe report found the UK has benefited from the English language bias of international social networks to become the country in Europe most attuned to social networks.
Offering different languages and different services according to nations is the key to gaining a large user base throughout Europe, the report found.
Jupiter Research's findings come as social networks including Piczo and MySpace are investing in setting up offices around Europe to provide relevant services according to geography.
Facebook, meanwhile, last week opened a UK office, in its first move to the continent from its US base.