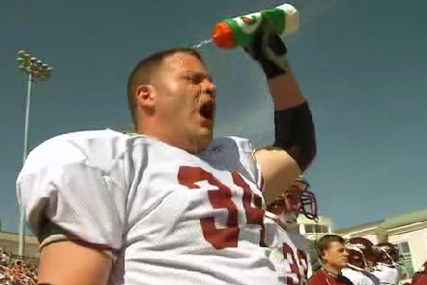 The Awards co-chairmen Ty Montague and Michael Lebowitz, have launched a global "call for entries" creative challenge, developed in partnership with crowdsourcing agency Victors & Spoils.
The challenge takes last years Awards' crowdsourcing activity, which saw it turn to the industry for the first time to choose a jury, to a new level.
To take part in the challenge, creatives and agencies from across the world will be expected to submit original, creative concepts to promote the 2011 International Awards.
The person behind the chosen entry will be awarded the last remaining seat on next year's Andy Awards jury.
Submissions will be conducted using a new digital platform from Victors & Spoils called The Squirrel Fight. Ideas proposed through the platform will be shortlisted by Evan Fry and Noah Clark of Victors & Spoils. Montague, Lebowitz and Fry will make the final selection.
Montague was bought in to co-chair the Awards with Lebowitz in September last year. The creation of the co-chairmanship was designed to reflect the more prominent role that digital plays in the industry.
Montague hopes the calls for entries will increase global involvement in the awards beyond standard industry channels.
He said: "By engaging people across the globe and empowering them to participate in industry forums like the Andys, we hope to create a greater sense of community and open new doors for the creative leaders of the future."

In April TBWA\Chiat\Day Los Angeles scooped the top prize at the 2010 International Andy awards, for its 'Replay' campaign for the sports energy drink Gatorade.