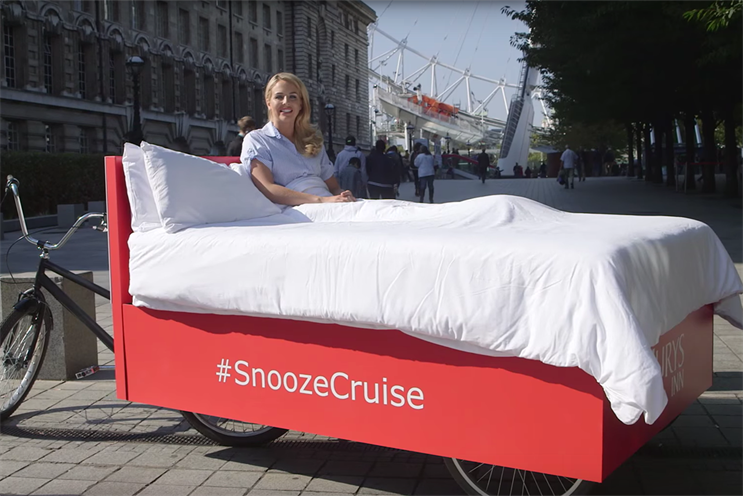 The brand wants the selected shop to provide integrated support and give Jurys Inn a contemporary feel.
The review is going through Agency Insight and a shortlist has been drawn up. There is no incumbent on the business.
The company ran a campaign last year giving Londoners a chance to have a nap while on their travels around the city.
The YouTube video was presented by Lydia Bright from The Only Way is Essex who encouraged people to tuck into a bed that was being wheeled around London.
Jurys Inn has worked with Elvis in the past. In 2012 it created an out of home campaign, reportedly worth £800,000, which was called "your stay, your way with Jurys Inn".
The company has hotels in cities in the UK, Ireland and the Czech Republic.
Jurys Inn did not respond the Campaign's requests for comment.