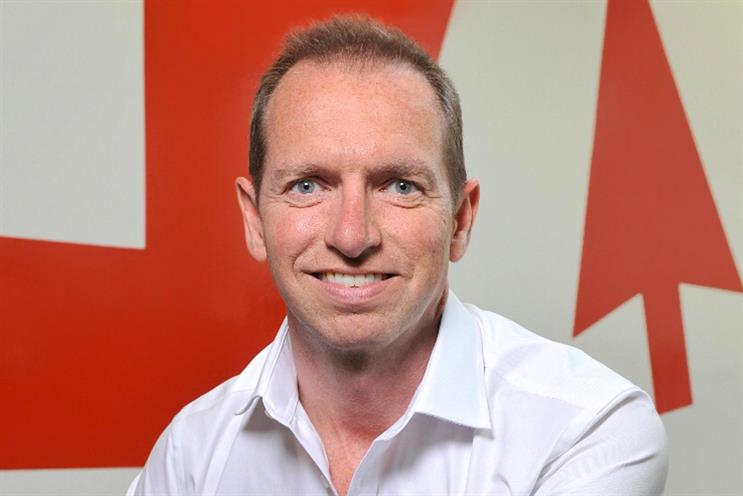 Barnaby Dawe said: "The media landscape hasn't changed a lot, and we are a good example of that. Our biggest inflection point is when we invest heavily on TV. It drives our biggest growth.
"For example, when I first arrived I noticed in Italy there was very little understanding of who we were targeting on TV and I pulled them back from investing in the medium.
"But once we understood that and went back on TV, it [the advertising] delivered a million app downloads."
Dawe said measurability on TV is still an issue for him, with the UK, Australia and Canada being some of the hardest markets to measure because of the way media is bought. He said his business is looking to increase investment on social, and pointed out, "our latest ad on TV got over six million views on Facebook".
The afternoon session, called "Marketing in an age of disruption", was moderated by Steve Hatch, Facebook's EMEA director.
The panel also included Ankur Shah, the founder of Mahabis footwear, dubbed "slippers for hipsters", and Michelle Kennedy, the founder of "parenting-dating" app Peanut.
Shah, who owns the three-year-old Mahabis brand, explained how tech and data drives the business. Tech and data, he said, is behind everything from production, shipping, payment and marketing, makes the business scalable and allows it to grow.
The idea for Mahabis slippers, which have interchangeable soles for indoor and outdoor use and claim to be selling like hotcakes, came from Shah's obsession with data and brands.
He said that although the market is worth $8bn he couldn't find a single slipper brand when he began his research and decided to launch one.
The business invests heavily in online, with lines of the footwear traipsing across many computer screens.
Shah said: "I am now looking to invest on TV. It wasn't available to us when we first started because of the prohibitive costs. But as we look to scale and bring brand awareness, we are considering TV.
"We were obsessed with the idea of measuring everything, but what if by investing in more conventional channels there could be a long-term return? But then there is the added cost of a creative approach, which further pushes up costs by 20%-30%".
Meanwhile, the Peanut app is a five-week-old London startup, founded by Kennedy and Greg Orlowski, Deliveroo's co-founder and former chief technology officer.
Known as "Tinder for mum", the app connects mums with others like them who are nearby.
Kennedy said: "There is always the temptation to explode and release [the app] to the world, but we are at the moment trying to curb that urge and focus on becoming an engaging sticky product."
Facebook's Hatch tackled the issue of being disrupted and being the disruptor. He said: "Everything gets disrupted eventually and the issue is how to keep up with that level of disruption and your consumer expectations."
Facebook's "single biggest moment of shock", he said, was the transition to mobile. The platform took a long time to adjust to the new realities of the world and "that was a humbling experience for us," Hatch admitted.
Dawe said that like Facebook, Just Eat also took time to adopt to a mobile world. The business launched its first app only five years ago in 2012.
Dawe said: "We are learning fast and in some markets like Brazil and Italy the transformation from nothing to an app world has been amazing."