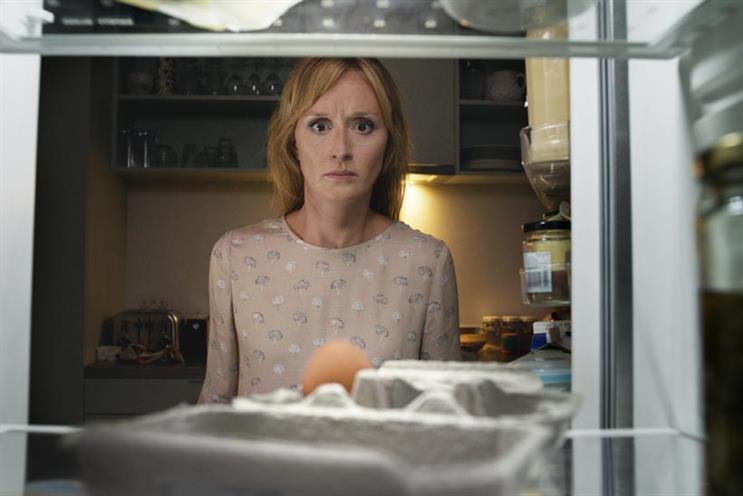 The relaunch involves a visual revamp, replacing the brand's previous red with a rainbow colour scheme, and a new brand mission: "To make food discovery exciting for everyone."
It will be publicised through a multi-channel campaign, launching Friday (16 September) – the first work for the brand by Karmarama since it beat WCRS, TBWA and Mcgarrybowen to the £6m account in June. At the time of going to press, the first ad is yet to be completed.
The new identity, developed by branding consultancy Venturethree, will appear across the whole customer journey, from the website and app – which gets a redesign – to the vehicles and driver attire used by Just Eat's restaurant partners.
The campaign, which runs across TV, radio and outdoor, is based around the idea of inspiring consumers to reject the ordinary, automatic choices they typically make, and try something new. It has been directed by Guy Manwaring through Sonny London, while the media was handled by m/Six.
A set of TV ads will feature recognisable celebrity voices including Bill Nighy, Matt Lucas and Rowan Atkinson speaking through the medium of inanimate food objects, such as a single egg left in the fridge. The cuisines profiled are broader than those in the the brand's previous karaoke-themed campaign, by Red Brick Road, which did not participate in the recent pitch.
Just Eat's UK marketing director Ben Carter told Campaign the relaunch was a recognition that six out of ten UK consumers were yet to order food online – and that the way to reach more of this segment was to ensure food delivery felt like more of an everyday option, rather than something for a particular occasion.
"Just Eat is over ten years old in the UK and we've done a fantastic job of getting people to order food online," Carter said. "What we want to do now is continue to build that awareness, but also to get our customers to think of us much more regularly, and not just to think of us as a treat."
Another factor driving the repositioning is the level of competition now faced by Just Eat, which includes Deliveroo, Jinn, Uber Eats and as of last week, Amazon – in London at least. But, Carter said: "When it comes to food ordering online, we are the de facto choice and we want to remind people of that."
Although part of the campaign's intention is to flag up that Just Eat delivers from restaurants, rather than just takeaways, Carter denied that it was an attempt to move upmarket. "It's not about premiumising the brand – it's about broadening the brand appeal.
"What you choose, your quality, is up to you. If you look at the current advertising, it's made us synonymous with takeaway. We offer takeaway and so much more – we're really dialling up that choice."
Along with the ads, the brand will promote this idea with the launch of a Facebook Messenger chatbot, which will be able to suggest restaurants to users that they haven't tried before.