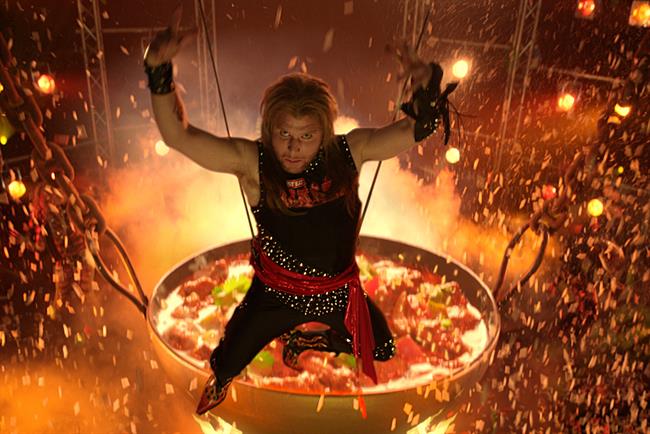 The company, famed for its "mini fist-pump" ad slogan, said in its annual report that TV has been the core element of its latest marketing drive with this winter's "I need a balti!" and "Chicken Madras" campaigns.
"We now undertake television marketing in all of the core markets we operate in," explained Just Eat, which is one of Britain's most successful internet companies with a £2.5 billion stock market valuation.
"Radio, PR, digital and experiential elements" have supported TV, it said.
The company also operates in Australia and New Zealand and is developing its business in Denmark, Canada, France, Ireland, Norway and Switzerland.
Just Eat increased marketing spend by 37 per cent in the UK last year in a sign of the importance that the online company attaches to advertising. UK revenues rose even faster, by 48 per cent, to £169.6 million.
As a result, marketing spend as a percentage of British revenues fell to 17 per cent from 18 per cent a year earlier. That suggests its annual marketing spend jumped to around £29 million from about £20.5 million.
Just Eat was optimistic that its first-mover advantage should benefit the group as it faces new challengers such as Deliveroo.
"Consumers trust well-known brands with which they identify, helping make our business model highly defensible as we become a more established brand in all of our geographies," the report said.
Just Eat said marketing is important because it helps "to encourage migration of consumers from offline to digital ordering" and "to reinforce our brand values to existing consumers".
The company is particularly keen on persuading customers to use its app to improve retention and frequency. "Shifting existing consumers to our apps and ensuring new consumers start their journey on app is key to this," it said.
Tech and online companies have been some of the most enthusiastic advertisers on TV in the last year.
ITV said earlier this month at its annual results: "We saw strong growth from technology companies such as Google and Facebook as well as new digital brands, such as Just Eat and Purple Bricks, all using TV to build brand awareness."