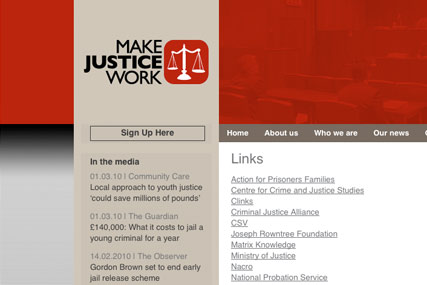 The AAR, which is handling the search, is in the process of approaching shops for informal conversations.
The successful agency will take on a campaign based around a viral film, aimed at promoting the charity's message that short prison sentences are rarely effective.
Make Justice Work is aiming to convince taxpayers that their money is wasted on imprisoning young offenders.
The search for an agency coincides with lobbying by MPs, who this week called for community support programmes to tackle the problem of juvenile criminals as an alternative to imprisonment.
The Home Affairs Select Committee highlighted the need for a "long-term prevention strategy" that will shift the emphasis from imprisonment to identifying people at risk of a criminal career at a young age.