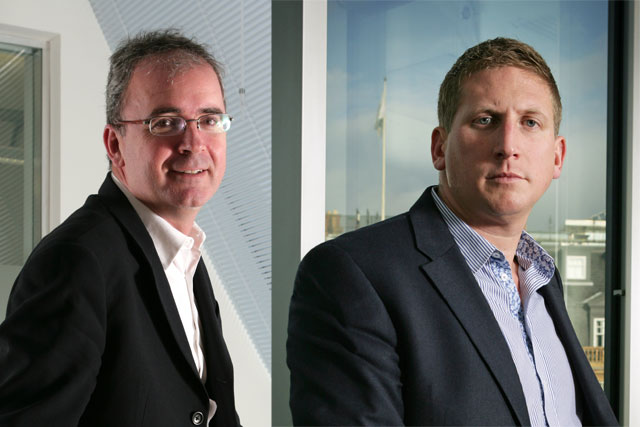 Ian Pearman and Phil Georgiadis, the newly formed double act that will see Nabs towards its centenary in two years' time, have got a lot to answer for.
Media companies, which account for more than 60 per cent of the donations the industry charity receives, ask why what they get out of it is so disproportionate to what they put in.
Meanwhile, cash-strapped creative agencies ask why they should have to dig deeper for Nabs when so many others, from the IPA to intermediaries, expect them to stump up as well.
Responding to stances like this is a difficult job for Nabs. The fact is that media companies are the biggest contributors to the organisation because there are a lot of them and they have more financial resource than any agency.
Pearman, the Abbott Mead Vickers BBDO chief executive, and Georgiadis, Walker Media's chairman and co-founder, who have just taken over as the charity's chairman and president respectively, reckon the answer is in the creation of a "virtuous circle".
Put simply, it is to prove to those who contribute to Nabs - be they media owners, media agencies or creative agencies - that there are tangible benefits to be gained from supporting the charity.
"At the moment, there is an imbalance between the significant quantity of donations the media industry makes and its usage of Nabs services such as the Advice Line and coaching events," Pearman explains.
"That risks undermining the legitimacy of Nabs in the long term. We need to create a much greater awareness of Nabs among employees of media owners and agencies."
The appointment of Pearman and Georgiadis is significant as it marks the first time that Nabs has consciously set out to embrace both the media and creative sectors in its leadership.
Georgiadis, one of the media industry's most respected practitioners, identifies his main task as helping sustain the support of media owners. "Without them, this organisation would be half its size," he acknowledges.
Pearman says: "I view my role as that of representing the views of the creative agencies that contribute to Nabs and asking the right questions about where the money goes and what kinds of help employees in the industry need now and into the future."
Zoe Osmond, the Nabs chief executive, has no doubt that such help will remain crucial in an evolving communications world in which new companies and new technologies exact a human toll.
"Amid such volatility - exciting as it can be - comes the inevitable stresses and concerns of the people working with it," she told last week's Nabs president's breakfast.
"No longer is a career path clear-cut and the truth of the industry now is that, whether you work for a start-up or a huge global organisation, there is no safe job and no safety net."
That sense of insecurity is reflected in the 7,000 calls made last year to the Nabs Advice Line, most of them - for the first time - from people aged under 35. While a quarter of them were seeking career advice, fears about redundancy remain a prime concern, Osmond says.
Nevertheless, the subject matter can vary widely. Lorraine Jennings, the Nabs senior support adviser, tells of a recent call from an HR manager having to handle more than 20 redundancies who was asking how to make the exercise as stress-free for the staffers and as legally watertight as possible.
Another was from an agency executive who had just been told that the account on which she spent the majority of her time was leaving. What exactly were the TUPE regulations, she asked, because she'd never heard of them before.
So how does Nabs reconcile the relentless calls for its help - it needs £2.1 million a year to maintain its services - with what could hardly be a more difficult climate in which to raise funds?
The charity's answer is to evolve the programme announced a year ago under which it has positioned itself as an organisation that is there for everybody in the industry irrespective of their needs.
Osmond sees the Nabs agency reps - now being rechristened "ambassadors" - playing a pivotal role in spreading the word among fellow staffers and into the boardroom.
The importance of such people has been underlined by qualitative and quantitative research carried out during the summer on Nabs' behalf. Not surprisingly, it found high awareness of the organisation but limited understanding of its services.
"This is by no means a new challenge, but what was clear was that it is primarily due to companies not actively promoting Nabs to its staff," Osmond declares.
Was it apathy, lack of understanding or lack of time? Probably all three, she suggests.
However, she is cheered by another statistic showing that 94 per cent of people encountering Nabs found it positive and useful. "You don't have to be a planner to understand the weight of that statistic," Osmond concludes.