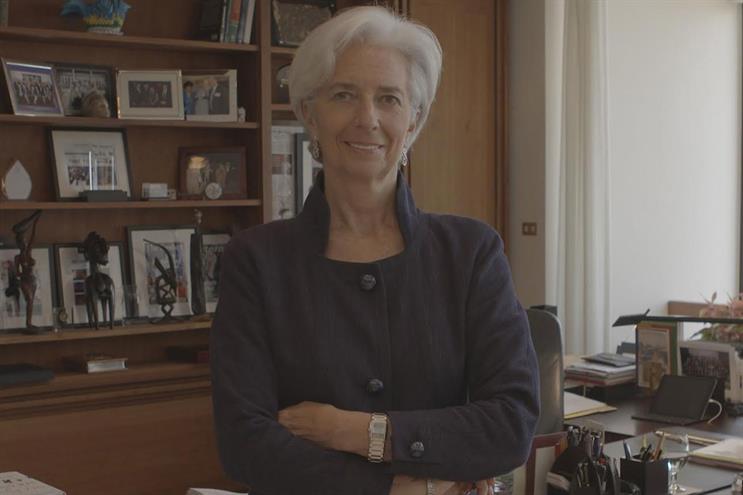 Her Story: The Female Revolution, made by JWT Entertainment, will highlight female achievement worldwide, with interviews with change-makers in a variety of fields.
'Leadership', the first of four 60-minute episodes, will air on 20 February at 9.10am local time. It will be followed by episodes on sexual politics, religion and work.
Narrated by Mishal Husain, the series includes interviews with Christine Lagarde, the head of the IMF; Iranian racing driver Laleh Seddigh; and Inna Shevchenko, the leader of activist group Femen. It was directed by James Rogan.
Rachel Pashley, JWT London's group planning head and a senior producer at JWT Entertainment, said: "We are at a cultural tipping point and it has become essential to shine a light on the positive global story of women's achievement.
"We are introducing the idea of female capital, recognising the value that women bring to the world as women."
Her Story, co-produced with Films of Record, represents a big departure for JWT as it created the work without it being commissioned by a client.
The WPP agency's entertainment arm previously created long-form content for brands like Shell and Macy's.
Alongside the BBC, JWT is in talks with other networks to syndicate the series. The agency is also planning further client-free programming.
Pashley said: "The energy and passion Her Story has instilled in our people around the globe has already inspired global collaborations internally on a number of new and exciting projects."