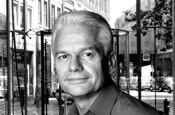 The JWT agency in London will take the lead on the business, which will span more than 80 markets across the world.
The win is the culmination of an eight-month pitch process which also involved DDB and Bates Asia/Grey.
It marks a significant transformation in the fortunes of JWT after a torrid 2006, in which it lost the massive Reckitt Benckiser account as well as Vodafone's UK business.
"This is such a big win for us from both a business and a psychological perspective," Jeffrey said. "It is the kind of account that can take us to the next level."
Debbie Huret, the former client services director on the Diamond Trading Company account, who led the pitch team, will run the team along with Craig Davis, the chief creative officer, and Guy Murphy, the global planning director.
JWT's appointment comes a month after Nokia named Wieden & Kennedy as global lead creative agency on its £175 million handset business.