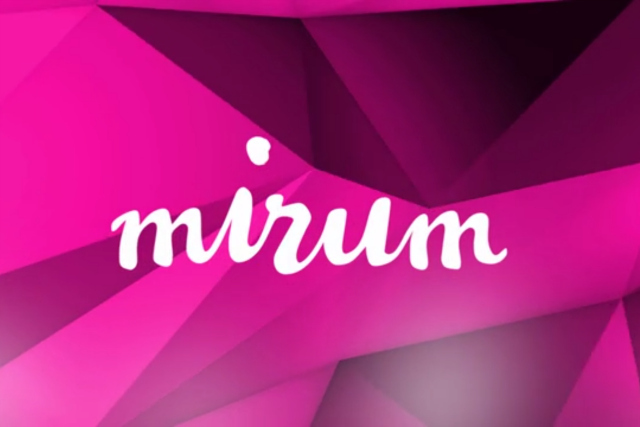 The new agency will have 40 offices in 17 countries and employ 2,200 people.
The former chief executive of the JWT-aligned Digitaria, Dan Khabie, will run Mirum Global and North America as its new chief executive.
In this role, Khabie will oversee Mirum's growth, including the bottom line, managing client relationships and global resources. He will report to JWT's global chief executive Gustavo Martinez.
Martinez said: "The launch of Mirum is an integral part of our strategy to continue building on J. Walter Thompson Company's many assets and capabilities in order to drive business transformation.
"Mirum is poised to deliver both the technology and creative solutions that global brands demand."
Stefano Zunino, JWT's worldwide head of digital and Chairman of Mirum, said: "Dan's natural entrepreneurial instincts and passion will foster Mirum's startup mentality as he drives growth forward across our global network."
Companies folding into Mirum include:
HeathWallace, Quirk and ActivearkJWT in the UK
Digitaria and Lunchbox in the US
XM in Asia Pacific
CASA and i-Cherry in Brazil
ActivearkJWT in Finland, Sweden and India
Twist Image in Canada
Quirk in South Africa
Clarus in Mexico
X-Prime in France
Current clients include CBRE, Cyrela, Daum Kakao, Finnair, HSBC, Magazine Luiza, Mazda, Microsoft, Nokia, Petco, Singapore Tourism Board, TD Bank, Walmart and XL, among others.
Khabie said: "Over the past year we have worked hard as a leadership team to integrate all of these agencies together under one common vision and operational structure while keeping the entrepreneurial spirit in each region.
"We have become a borderless agency with a collaborative, passionate culture, and it has already led us to win global clients that will be announced on a later date."
Robin Bade, the Activeark JWT founder and chief executive, and his Finnish counterpart Markus Hakala, will lead the agency in Europe, with Rob Stokes for the Middle East and Africa, Guilherme Gomide in Latin America, Nanda Ivens in Asia-Pacific and Mark Goodman in North America.
Alex Kavinski will handle behavioural media and Kevin Weisberg will lead digital retail marketing.
JWT was unable to provide specific job titles of each of the global leadership team.
The chief creative officer, chief strategy officer and global head of data and analytics roles will be announced over the next six months.