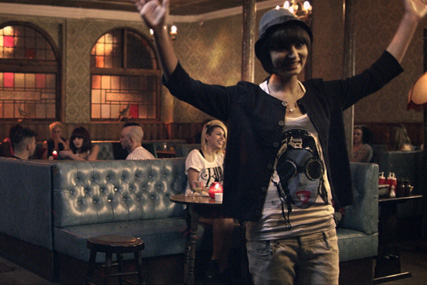 The agency won the business after a pitch, and will be charged with creating an integrated ad campaign to showcase the Diesel Black Gold autumn/winter collection.
Work is expected to include print and outdoor elements, as well as digital and social media activity.
Previously, the majority of the advertising for Diesel's Black Gold range was handled in-house. Earlier this year, the brand launched a print campaign to promote its spring/summer range. The ads featured the supermodels Valerija Kelava and Danielle Zinaich, and were shot by the celebrity photographer Craig McDean.
Diesel currently uses the Argentinian agency Santo to handle its main advertising account. This relationship is unaffected by the appointment.
Santo won the global account in September last year, following a pitch against Saatchi & Saatchi.
The agency's first campaign for the brand promoted Diesel footwear, and used the strapline: "Not made for running. Great for kicking asses."
Before Santo, Diesel had a turbulent nine-month relationship with Anomaly. During its time on the account, Anomaly produced a music video for the fashion brand, as well as launching a brand campaign called "be stupid", which encouraged customers to embrace their stupid side.
Posters created for the campaign won a Grand Prix in the outdoor category at last year's Cannes Lions. However, the ads were banned in the UK by the Advertising Standards Authority.