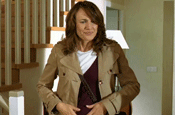 The business, which covers Europe, the Middle East and Africa, had been handled by Team Saatchi for eight years. Before that, it was held by Saatchi & Saatchi.
It is understood the work for the EMEA regions will run out of JWT London.
The shift in agency responsibility is understood to be motivated by the Imodium parent Johnson & Johnson's acquisition of Pfizer in June 2006. Pfizer is a JWT client.
J&J rolled Imodium into the Pfizer Consumer Healthcare portfolio once the $16.6 billion acquisition was completed. The brand was previously part of J&J's over-the-counter division, McNeil Consumer.
The Pfizer acquisition made J&J the largest provider of OTC medicines in the world, and gave the new group a presence in all of the major OTC sectors.
Imodium, which relieves the symptoms of diarrhoea, is sold in 40 markets in EMEA and 80 markets worldwide.
JWT sits on the Johnson & Johnson UK roster alongside Lowe, Team Saatchi, DDB London and Abbott Mead Vickers BBDO.
The agency already handles Sudafed, the Listerine and Listermint oral-care range, Calpol, Benylin and Benadryl for the FMCG giant.

Recent campaigns created by Team Saatchi revolve around the idea of active women on the go, and feature the strapline "Take Imodium. Take Control".