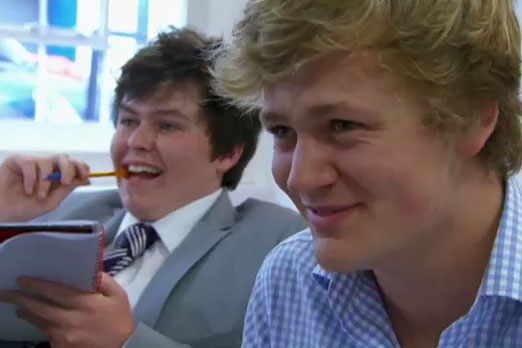 In last night's episode of 'Young Apprentice', the remaining young contestants were taken to JWT London's office, in order to create a TV ad for a new brand of deodorant aimed at the youth market.
The apprentices had to pitch their ideas to Russell Ramsey, executive creative director at JWT London; Tony Quinn, head of planning at JWT London; Guy Hayward, JWT UK group chief executive, and Rachel Gigli, account director at JWT London.
JWT takes pride in its training and development programme, which earlier this year was awarded IPA GOLD Continuous Professional Development in Advertising accreditation for the second year running.
In addition to her role as account director, Gigli also leads JWTeach, an educational programme designed to inspire and motivate young people to continue their education and consider careers in the industry.
Despite the help from JWT, the Lord Sugar-fronted programme only managed an audience less than half the size of that for the celebritiy show. 'Young Apprentice' was watched by 3.45 million, a 12.8% share, between 9pm and 10pm on BBC One and BBC One HD.
'I'm a Celeb' had an audience of 8.50 million, a 31.5% share, between 9pm and 10pm on ITV1 and ITV1 HD last night. An additional 518,300 people watched the show on ITV1 +1.
Elsewhere, 'The Choir: Military Wives', which saw the women's husbands return from the front line, had an average audience of 2.7 million viewers, a 9.9% share of the audience, on BBC Two.
Follow Maisie McCabe on Twitter @MaisieMcCabe