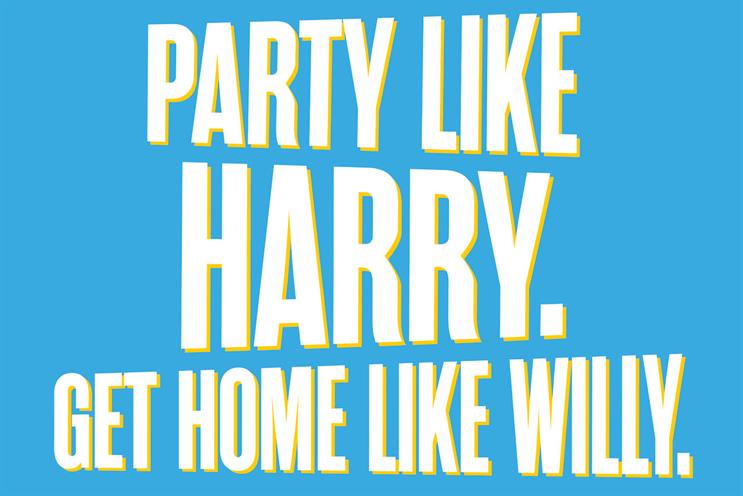 The outdoor ad, "Party like Harry, get home like Willy, will appear along London's N149 bus route owned by JCDecaux and Clear Channel, encouraging people to party like Prince Harry but return home like Prince William would, in a cab. It was created by Antidote.
An online "Night(mare) Bus Journey" film, launching today, shows common scenarios associated with catching a night bus, like fights and drunken antics.
A study carried out by Kabbee highlighted nearly 60 per cent of people said their main annoyance on a night bus was drunken behaviour, followed by people shouting and smelly food.
There is expected to be an increase of people using night buses in London over the month, with World Cup 2014 football games finishing after the last tube.
The Kabbee campaign comes a week after black cab drivers held a one-day strike in Central London to fight against the use of rival Uber, a minicab app that uses a meter.