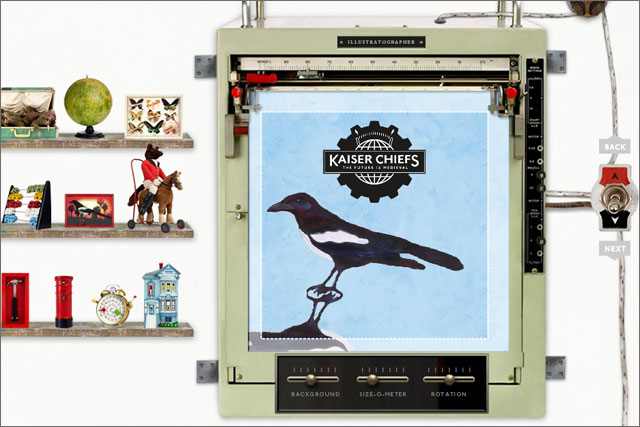 The band behind the hit song 'I Predict a Riot' is not taking the conventional route of releasing its latest album on iTunes.
Instead, it is allowing fans to download a personal copy of the album from its website.
The album is called 'The Future is Medieval' and is on sale now.
Fans can pick 10 songs from a list of 20, design their own front cover and pay £7.50 to download the album.
Once the album has been created, fans will then be given their own page on the Kaiser Chiefs' website to showcase their own bespoke version.
They will then be able to promote their version of the album by sharing it via Facebook and Twitter. Fans will be given £1 for every version of their album sold via the Kaiser Chiefs website.
The push has been developed by the band, its record label B-Unique and Fiction Records (a division of Universal Music UK) and ad agency Wieden & Kennedy London.
Wieden & Kennedy, alongside social marketing agency, United, has developed the community management strategy for the band.

Nic Owen, Wieden & Kennedy joint chief operating officer, said: "What we're trying to achieve is a balance between giving over power to the fans and producing a quality product that the band are happy to share. It's about choice and a decent experience."