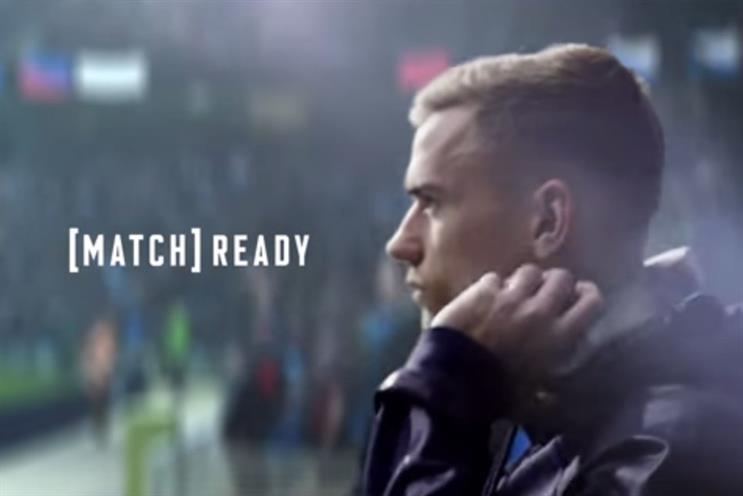 Kane is seen gearing up for a big game and puts on the headphones as he makes his way to the pitch and is transformed to a set similar to the 1997 Firestarter video.
He runs forward with a moody look on his face and kicks a football around as he would on the pitch, and visualises victory. Kane turns around and another player has also been transported to the tunnel.
Soon all four players meet at a cross in the tunnel and run in the same direction and they leave the tunnel, remove their headphones and step onto the football ground.
The spot was created by Hustle, the agency R/GA set up to serve Beats. Edwin Latchford and John McKelvey handled the copywriting, while Ciaran McCarthy and Hannes Ciatti focused on art direction. It was directed by Adam Hashemi through Reset.
And for some comparison and nostalgia, here's Prodigy's original: