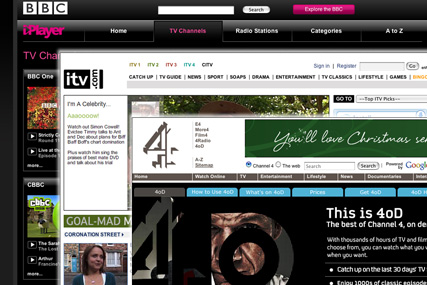 The regulator said the service, which its backers had hoped would generate millions of pounds in ad revenues each year as they look to tap into the small but growing VoD market, was anti-competitive.
The CC said that there were no remedies, such as forcing Kangaroo to share its content with rival providers, that "could remove the threat to competition in the VOD market".
Peter Freeman, CC Chairman, said: "After detailed and careful consideration, we have decided that this joint venture would be too much of a threat to competition in this developing [VoD] market and has to be stopped."
The CC said that it considered a combination of measures aimed at removing Kangaroo's ability to wholesale its content, but it said it was "not persuaded that these measures would overcome the risk that membership of this joint venture would influence the parties' commercial decisions".
In conclusion, the CC argued that by not coming together to form Kangaroo, viewers would benefit from better VoD services as the broadcasters instead look to compete with each other.
BBC Worldwide, ITV and Channel 4 had hoped Kangaroo would launch swiftly. However, the CC investigation took longer than expected and last November its chief executive Ashley Highfield unexpectedly left to become managing director of Microsoft UK's online operation.
Kangaroo did plan to offer targeted advertising, targeting users by location, age or demographic profile.
The service's backers were considering introducing a registration process on the service's homepage, which would have helped track how users access video content and ensure effective advertising. Users would initially be asked to submit details such as their sex or date of birth, with the possibility of more detailed information being captured in future.
It was thought that ITV and Channel 4 would have handled ad sales around their own content, while BBC Worldwide was said to be seeking to appoint a third party to handle ad sales around its content.
Full analysis to follow