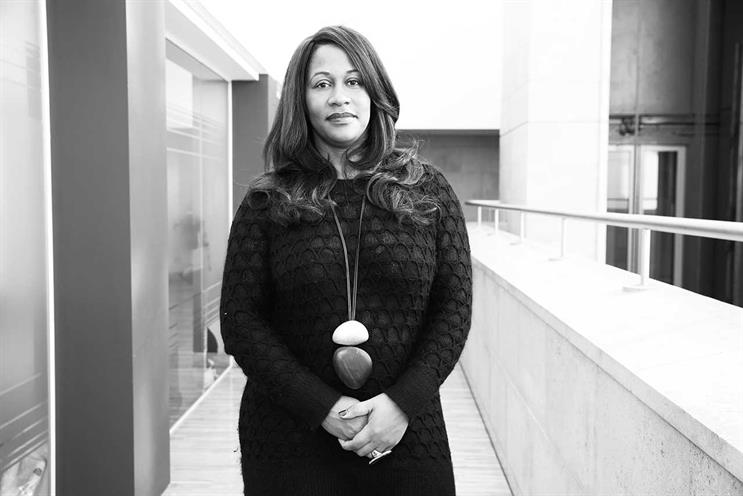 The new UK boss of Group M says it can do a better job in a number of key areas – by helping its media agencies "accelerate and fly", collaborating more closely with other parts of WPP and taking more of a "leadership position" in UK advertising.
"We have a voice and we should be using that voice to help our agencies," Karen Blackett told Campaign, following her appointment as UK chief executive of Group M in addition to her existing job as UK country manager of WPP.
Group M is Britain's biggest media buyer with close to 40% market share among the big holding groups, thanks to its stable of agencies, including Essence, MediaCom, Mindshare and Wavemaker, and it has long been regarded as a key profit engine.
However, growth has stalled as WPP admitted last week that UK revenue went into reverse in the fourth quarter, "particularly" at Group M.
Blackett, who has previously been chief executive of MediaCom, maintained that Group M can still grow despite its large share of the market.
"If we look at how our clients need to grow and how they need to future-proof themselves, and we work in partnership with them, we will grow as well," she said. "I don't believe that market share has plateaued."
'Competitive advantage'
She emphasised the importance of "working out how we give our clients competitive advantage" and "how we make sure we're working with our clients to deliver advertising which is genuinely better for people".
Blackett, a champion of diversity and of WPP's expansion beyond London to Manchester, added that "making sure we genuinely communicate with modern Britain" and "potential growth audiences" was also important for Group M to stay relevant.
"We future-proof our clients, we future-proof ourselves," she said.
She also stressed the importance of "working in partnership with our UK media agency CEOs" internally.
Some insiders at Group M have said there has been long-standing tension at a global level between Group M and some of its agency networks, especially over access to resources and technology.
"I genuinely believe there's not a control-and-command model between Group M and the agencies," Blackett said. "It's not about parent and child, it's not about being a holding group – it's not about that at all.
"I really believe it's about working with the agency CEOs so that they can fly."
She went on to use a cycling analogy to explain how she believes Group M's role is to support the agencies, so that the group can "absorb" any "headwinds" and then "the agencies can slip through and take the lead".
Group M already operates like that in the UK, according to Blackett. "We just need to be more vocal about it in the UK," she added.
Better collaboration with WPP
Blackett replaces Tom George. He previously held a series of top roles at MEC, before being appointed to the Group M UK role in 2018 at same time as she got the WPP country manager role.
She praised George and maintained that it would be possible to do both jobs.
"The Group M UK CEO role is part and parcel of my WPP UK role," she said. "It's not about one role getting more attention than the other."
Blackett said she wants Group M and its media agencies to collaborate more with other parts of WPP.
"There's opportunity to grow when we get our brilliant operating brands working together to help each other," she said.
Group M had several important media retentions last year where it repositioned its offer successfully.
L'Oreal appointed Essence as its lead agency in the UK & Ireland and MediaCom was part of a new integrated WPP offering that won Centrica.
However, Group M agencies also suffered some big, local and international client departures, including Three, Vodafone and Beiersdorf.
Blackett said there is an opportunity for Group M to "take a real leadership position on some of the issues that shape the media industry", noting how the Advertising Association has recently warned about declines in trust and favourability in advertising.
"That's such a crucial [leadership] role that Group M can play that can only help our clients and agencies," she said.
Group M was once feared for its trading clout. Richard Desmond, the then proprietor of Channel 5, complained in 2013 he didn't have the "ten-stone testicles" to negotiate with the WPP buying arm.
However, it faces a changing market in which tech giants dominate and some clients are taking marketing services in-house.
Blackett will have P&L responsibility for Group M but does not control the P&L for all of WPP in the UK in her country manager role.
WPP suffered a 3.3% decline in net sales in the UK in Q4 when a decision over Brexit was delayed by the general election.
"I don't think anything's going wrong in the UK [at WPP]," Mark Read, the WPP chief executive, told Campaign at last week's annual results, before Blackett's appointment was announced.
"Group M had a really good run-up to the end of the year in 2018. It's not surprising that the business was a little more difficult [in 2019, especially given the political uncertainty]," he suggested.
Read added that he did not think Blackett needed P&L responsibility of all of the UK.
"Karen does an excellent job of helping our companies work together, talking to clients, identifying talent – her role is to do that," he said. "There are plenty of people to manage the P&Ls of the [individual] businesses [in the whole group]."
Blackett will work closely with another senior woman, Demet Ikiler, the newly appointed EMEA chief executive of Group M, who also has a dual role as WPP country manager in Turkey.
Christian Juhl has been shaking up Group M since becoming global CEO in October 2019.