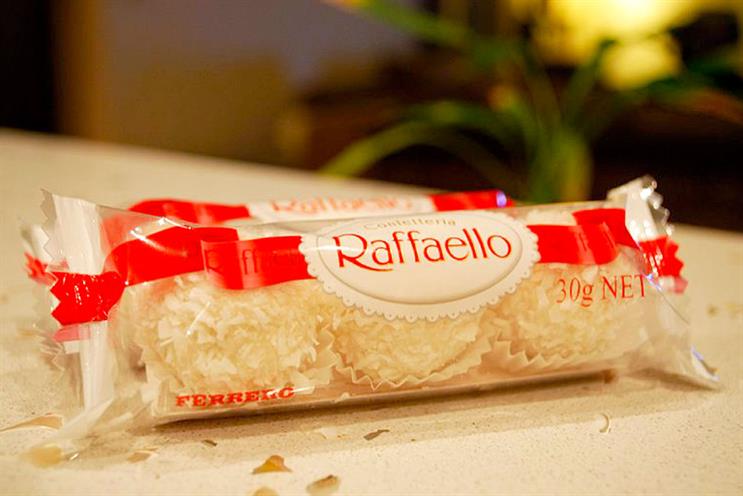 It follows a competitive pitch between four agencies. Ferrero began the process, which was handled by Roth Observatory, in September last year.
Karmarama has been tasked with creating a TV ad this year, as well as digital and social media activity, for the confectionery brand.
Emma Colquhoun, the marketing director at Ferrero, said: "We were impressed by the way the Karmarama team took our insight to heart and are looking forward to seeing all the skills they have to offer."
James Denton-Clark, the managing director at Karmarama, said: "Although the least-known, Raffaello is one of the most delicious and most interesting brands in the portfolio."
Omnicom Media Group holds Ferrero's £72 million global media planning and buying account.
In July 2013, Ferrero appointed The Corner to its Tic Tac UK business after a pitch against BETC London.
The process was handled by The Observatory, which became Roth Observatory later that year.
Raffaello, an almond-and-coconut confection, was launched in 1990.