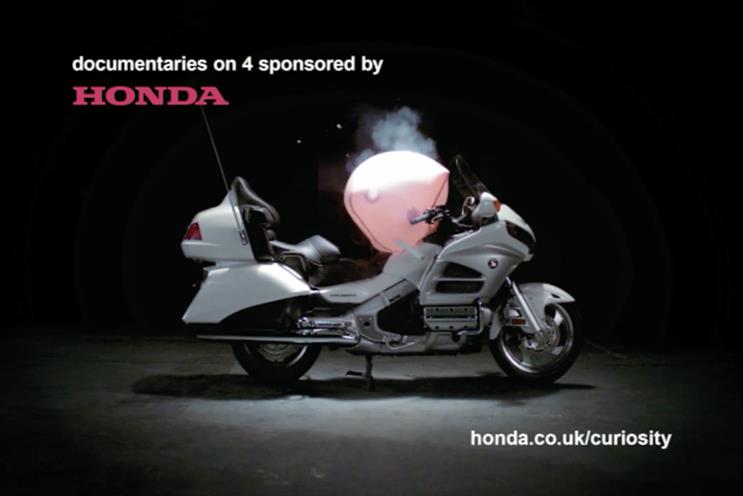 This is the first time Karmarama has been chosen to handle TV brand activity for Honda. The agency has been on the company's roster for 12 years, producing below-the-line and digital work, as well as dealership ads.
Honda regularly asks its roster agencies to pitch for projects, such as launches for new models.
Wieden & Kennedy London also submitted ideas for the brief.
Paul Runza, the marketing communications manager at Honda, said: "What really impressed us about Karmarama's response was the way they seamlessly linked the brand truth of being a progressive organisation to the subject of film."
The Japanese car-maker's two-year sponsorship deal includes all films shown on More4, Film4 and E4. Honda previously sponsored Channel 4 documentaries between 2010 and 2013.
Nik Studzinski, Karmarama's chief creative officer, said: "This is a brilliant example of our breadth of skills at Karmarama, as well as great testament to our relationship with Honda."