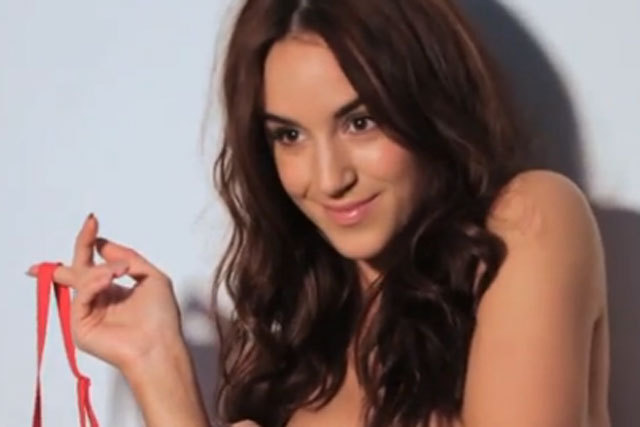 Karmarama will develop a multichannel brand campaign for the charity, across out-of-home, social media and experiential, with the aim of encouraging CoppaFeel!'s target audience of 18- to 35-year-olds to check their breasts more regularly for signs of cancer.
The charity was founded by 28-year old Kristin Hallenga and her twin sister Maren, after Kristin was diagnosed with terminal breast cancer at the age of 23. It focuses on changing attitudes towards breast cancer and young people.
Caitlin Ryan, group executive creative director of Karmarama, said: "It is an enormous privilege to work with the inspirational Kris and her organisation that is brave and authentic in everything they do."
Cannes award-winning creative team, Laila Milborrow and Paul Pearson, who have previously worked with the charity at AIS, will create the campaign.

The campaign will build on CoppaFeel!'s recent work to spread the message of breast awareness around the country, which has included deploying 'Boob Teams' at universities, festival stalls, sharing "#cheknominates" online in response to the neknominate phenomenon and its partnership with The Sun's Page 3 through its 'Check'Em Tuesday' promotion.
Kris Hallenga, founder of CoppaFeel!, said: "Karmarama understands the bold nature of our charity and what we're all about. We can't wait to build on the great start we've had to year with a big, bold CoppaFeel! campaign to get even more of the nation checking their boobs."