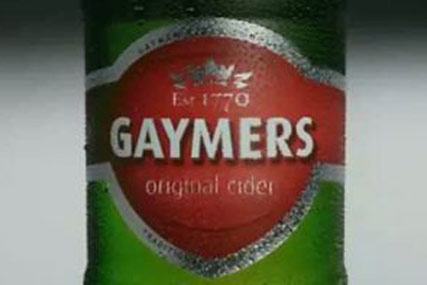 Karmarama, which won the account after a pitch, replaces DHM on the business.
Gaymers, which is a sister brand to Magners cider, targets a younger market of 18- to 24-year-olds and has traditionally focused on partnering with music festivals.
The brand is the title sponsor of the Camden Crawl music event and also has partnerships with the Lovebox and Glastonbury festivals.
In 2008, the brand launched a major push into music events with a £4 million campaign in an attempt to dominate the cider market at summer music festivals.
The activity, created by DHM, focused on some of the major UK festivals, including Glastonbury, where Gaymers replaced Brothers as the official cider.
Competition in the cider market is set to increase further with the entry of Stella Artois into the category.