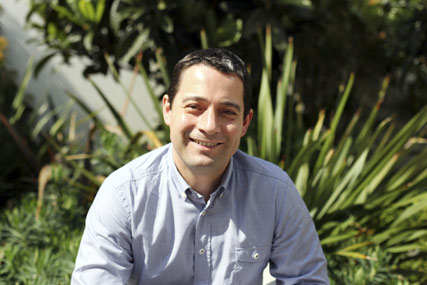 McCafferty will lead the yet-to-be-named company, which will operate as a standalone business alongside Karmarama and is scheduled to open on 28 June.
Based at Karmarama's offices, McCafferty will work with existing clients and find new business. The business will draw on the planning, creative and research resources of the main ad agency.
The Karmarama partners Nicola Mendelsohn, Ben Bilboul, Sid McGrath and David Buonaguidi will be partners in the new venture alongside McCafferty.
The launch aims to provide clients with an offering that goes beyond paid-for media.
It will work across digital and traditional media with a focus on social media.
Mendelsohn said: "The explosion of social media in particular is making people think harder about new channels and processes. The reason Chris is so interesting is because of his extensive knowledge in online and offline communications. We expect the new company to grow very quickly."
McCafferty has been a director at Shine Communications since April 2008. Before that, he was the director of corporate communications for MySpace. He also held the role of head of PR and corporate affairs for MSN.