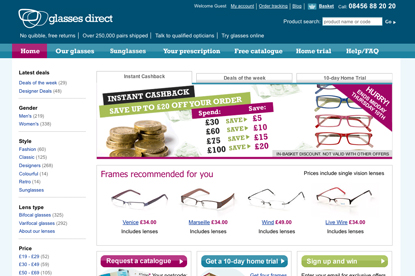 The online glasses retailer has also appointed MNC to handle its media buying. Both pitched against undisclosed agencies to win the business.
Glasses Direct handles its advertising and media planning in-house, although it has previously used the advertising agency Albion, which it appointed in November 2007, to develop a new brand positioning.
The appointments follow a recent cash injection into the start-up company of £10 million from an international syndicate of blue-chip investors, including Acton Capital Partners, a specialist investor in internet and mobile-based consumer-oriented businesses, and the former Glasses Direct investors, Index Ventures and Highland Capital Partners.
Glasses Direct, which sells discount prescription glasses, was launched in 1997 by the 26-year-old university student Jamie Murray-Wells.