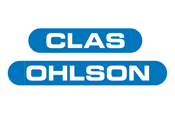 The agency secured the business following a pitch against undisclosed agencies, handled by Ulrika Göransson, Clas Ohlson's director of marketing, and its director of operations, Peter Jelkeby.

The win reunites Karmarama with Jelkeby, the former UK marketing manager at Ikea, who moved to Clas Ohslon in March. The agency worked with Jelkeby on the Ikea account, which it lost in May 2005.

Karmarama will take responsibility for all the advertising, sales promotion and consumer PR for Clas Ohlson, which sells a range of homeware, leisure, electrical and multimedia products.

Its first task will be to produce a campaign promoting the launch of the brand's first UK store, opening in Croydon at the end of the year.

Clas Ohlson already runs 90 stores in Scandinavia and plans to open three more UK stores next year.