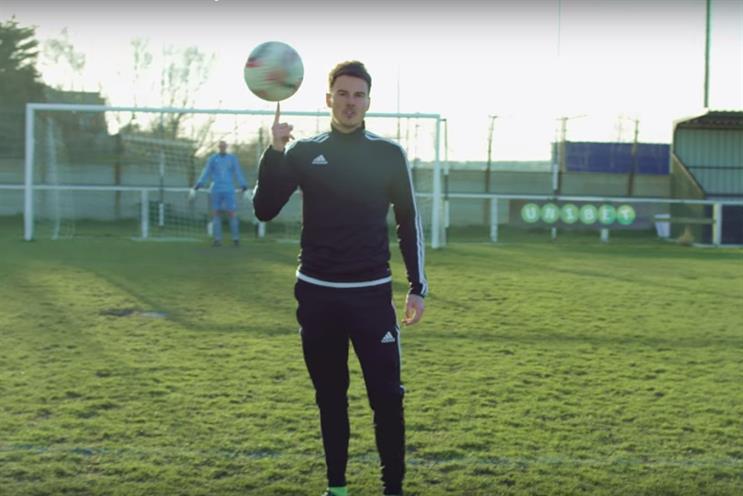 The work features online films with tips on when and how to bet, such as how people should place a wager during a football game if there is a red card.
Karmarama, which was acquired by Accenture last week, won four golds, as did MRM Meteorite, while OgilvyOne UK went home with three golds. Engine, Havas Helia, Lida, WDMP and Weber Shandwick all landed two golds each.
Of the brands, DFS, Microsoft and What3Words each won three gold awards.
Julia Porter, chair of the DMA, said: "Every one of this year's gold winners delivered on the three judging pillars of creativity, strategy and results – for that they should all be commended.
"However, there can only be one winner of the Grand Prix and amidst a range of high quality campaigns and innovative thinking in this year's Grand Prix, Karmarama's Unibet campaign was a highlight.
"It successfully combined a brave strategy in a challenging sector to truly stand out with great creative and fantastic results."
The gold-winning campaigns:
1. Karmarama – 4 (3 for DFS in Best customer acquisition campaign, Best customer journey & Retail, 1 for Unibet in Travel, leisure and entertainment)
= MRM Meteorite – 4 (3 for Microsoft in Best digital performance, Best launch campaign & Best use of technology, 1 for Tommee Tippee in Best writing)
3. OgilvyOne UK – 3 (3 for What3Words in Best design or art direction, Best use of mail & Best B2B campaign)
4. Engine – 2 (for Department for International Trade in Best brand building campaign & Public sector)
= Havas Helia – 2 (for EasyJet in Best data strategy & Best use of email)
= Lida – 2 (for IKEA in Best loyalty or CRM programme & O2 in IT/telecommunications)
= WDMP – 2 (for Monarch in Best digital destination & Best B2C campaign)
= Weber Shandwick – 2 (for ActionAid in Best use of social media & Charity)
9. Adam & Eve/DDB and Zenith – 1 (for Aviva UK in Financial services)
= Abbott Mead Vickers BBDO – 1 (for Currys PC World in Best out of home)
= Arthur London – 1 (for Diabetes UK in Healthcare)
= Atomic London – 1 (for Cancer Research UK in Best use of experiential)
= Barclays Africa – Data Products and Platforms – 1 (in Best use of mobile and/or connected devices)
= Earnest – 1 (for Lunchbox (for Mary's Meals in Best creative solution or innovation)
= Royal London – 1 (in Best use of search)
= Kitcatt Nohr – 1 (for Macmillan Cancer Support in Best integrated campaign)
= Leo Burnett London – 1 (for NSPCC in Best use of film and/or audio)
= MEC UK – 1 (for Bupa in Best use of door drops)
= Stack – 1 (for Peugeot in Automotive)
= UM London – 1 (for The Economist in Best use of programmatic)