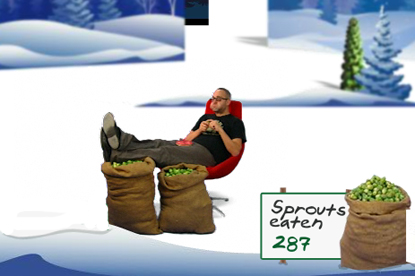 Dave Buonaguidi, the executive creative director at Karmarama, has embarked on the vegetable marathon hoping to get the kind folk of adland delve into their pockets to raise money for The White Ribbon Alliance.

Karmarama has created a website where visitors can donate money, and for every £1 donated, Buonaguidi will have to eat one Brussel sprout over the festive period.

The site also features a video diary of Buonaguidi's sprout-eating marathon as he tries to munch his way through the 521 sprouts already donated by the public.