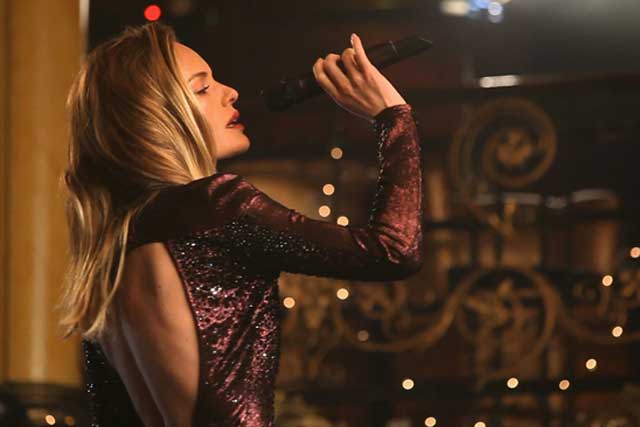 The high-street fashion retailer aims to bring together fashion and beauty for the interactive digital campaign.
The campaign, created in-house, features Bosworth wearing a Topshop dress and shoes, singing 'Winter Wonderland' in a film directed by Michael Polish.
It is also offering viewers the chance to download the track for free. The make-up used in the video will be available to buy from Topshop.com, while the dress and shoes will be available as made to order.
To build intrigue around the campaign, Topshop launched a series of teaser films featuring Bosworth wrapped up and the hashtag #whosthatgirl.
It also ran a competition with images of Bosworth close to iconic London landmarks with her face obscured. Those who guessed her identity had the chance to win a £500 Topshop shopping spree.
To mark the launch of the video, Bosworth sent personalised digital messages introducing the films to people registered on the Topshop database.
Justin Cooke, chief marketing officer of Topshop, said: "There is still no greater inspiration than our icons. Women have always aspired to look and feel like the stars of silver screen and we wanted to capture that emotion and the magic of Topshop to celebrate the festive season."
Cooke was the creative director behind the campaign.
This is the second major digital campaign Cooke has rolled out for Topshop since he joined from Burberry in June.
Topshop's recent
digital catwalk experience for London Fashion Week won it much acclaim
.
Follow @shearmans