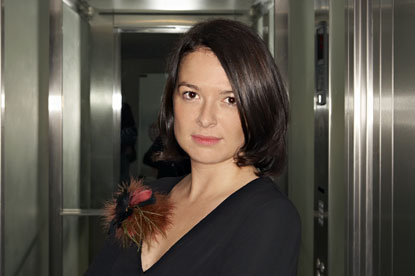 The newly-created department will be responsible for developing products and services designed to complement, enhance and extend the company's titles.

Reporting directly into James Murdoch, the chairman and chief executive of News Corp Europe & Asia, she will take direct control of the department.

Customer Direct will be formed from the Digital and Enterprise teams, comprising Times Online, Sun Online, Digital Solutions and Enterprise, which will be restructured, and the addition of Customer Data, Times Plus and Customer Relationship Management (CRM).

Murdoch said: "In our business, opportunities for innovation abound, but perhaps nowhere more than in the way that we build direct, valuable and seamless relationships with our customers.

"I am pleased that a talented executive like Katie, who has built much of her career at News International, is taking on responsibility for an area that can make such a big contribution to our future success."

Vanneck joined News International in 1996 as a graduate trainee before becoming the marketing manager and then promotions director.

She joined The Daily Telegraph as the marketing director in 2005, returning to News International in 2007.