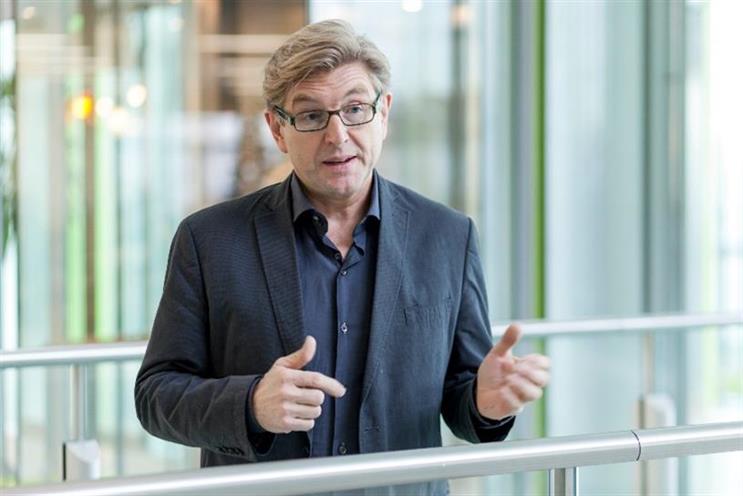 Weed, the chief marketing and communications officer at the world's second biggest advertiser, takes over from Sir John Hegarty.
A 33-year Unilever veteran, Keith Weed heads the 6,000-strong marketing function, working on such brands as Dove, Lipton, Vaseline and Ben & Jerry's. He is also responsible for Unilever's Sustainable Living Plan, which seeks to decouple the company's growth from its environmental footprint while increasing its positive social impact.
Graham Hinton, the chairman of HAT, which is celebrating its 40th birthday this year, said: "Keith's energy, vision and commitment to stand-out creative ideas mark him out not only as someone who understands the essence of the agency business but who can also influence the broad client community and help them recognise the importance of their role in protecting our creative heritage and using it as a source of inspiration for the future."
Weed said: "By preserving the ad industry's past HAT has also become a storehouse full of important lessons from which marketers and agencies alike can learn as they look to the future."
HAT's archive of more than three million items makes it one of the world's largest. Weed's appointment coincides with a major initiative built around the Campaign photographic archive containing some 300,000 images dating back to the magazine's earliest days in 1968 which was gifted to HAT last year.
The Trust is hoping to raise thousands of pounds from the archive by selling mounted prints of the original photographs. The fundraiser will begin with an exhibition at the IPA on 13 October which will feature some of the collection's landmark images.
"The pictures from Campaign are the best historical record there is," Hinton said. "They are as important as the ads themselves because they feature the people who made our industry what it is."
The event is part of ongoing efforts by the charity, which relies on corporate donations and archive storage fees for much of its income, to find more reliable ways of sustaining its cashflow.
Under its director, James Steward, who was appointed in the middle of last year, HAT has been looking at innovative ways to monetise its assets, particularly through alliances with publishers.
It is also looking to become more heavily involved in higher education and professional development programmes.
Meanwhile a more contemporary website, jointly funded by ITV and British Arrows, is being launched. It will include the Arrows back catalogue of some 25,000 TV commercials. It will be not only an online shop window focusing on HAT catalogue, but will also aim, among other things, to promote greater awareness of self-regulation and its importance.
"The website will be a primary tool in promoting our assets in the future," Steward said. "In our 40th year the old problem of not enough people knowing what HAT does remains and we need to continue to raise our profile."