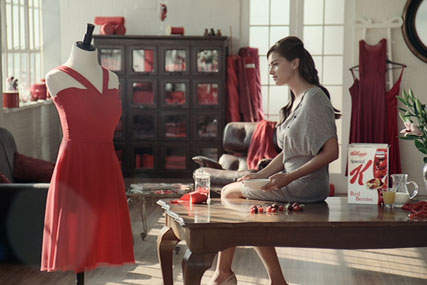 The agency won the account following a four-month review that involved a number of leading digital agencies. The process concluded with a shootout earlier this month between Glue and CMW.
Glue's appointment comes as Kellogg looks to heavily increase its digital advertising spend in its key European markets such as the UK, France and Spain.
The cereal company will now use Glue to handle all upcoming digital activity, which will include web build, digital advertising and social media work.
Previously, Kellogg worked with digital agencies on a country-by-country basis. In the UK, it predominantly used magneticNorth to handle its digital work, however it has also recently begun working with CMW on digital and social media campaigns.
In January it appointed CMW to handle the launch of Krave, a new cereal aimed specifically at the young adult market.
Kellogg first called a pitch for its digital advertising account in June. The process was initially called to find an agency to handle work for its Rice Krispies brand, however the review was later extended to cover the entire Kellogg portfolio.
Glue will now work closely with Kellogg's global advertising agency Leo Burnett, which was awarded the consolidated ad account in November last year.
A Kellogg spokesman said: "With this more aligned structure, Kellogg Europe is confident we have the right digital partnership in place to achieve our business and brand objectives."