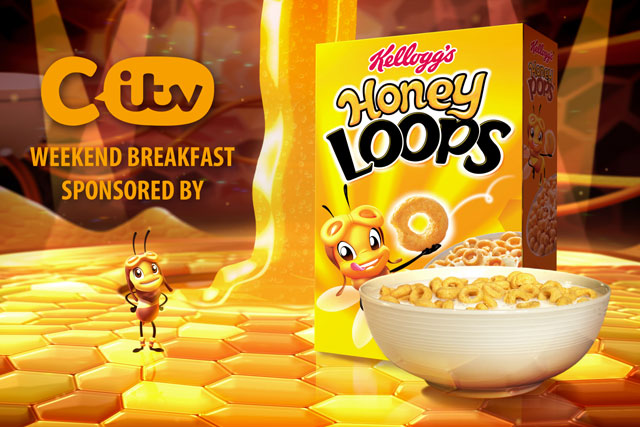 Kellogg's will sponsor weekday afternoon and weekend breakfast programming on the ITV channel to promote children's cereals such as Honey Loops, Honey Pops, Mini Max, Rice Krispies Multi-Grain Shapes and Coco Pops Croc Prints.
The activity was planned and bought by Carat and the idents will feature animated characters representing each of the cereals, such as 'Pops the Bee' to promote Honey Loops and Honey Pops.
Other characters will include 'Coco the Monkey' and his friends trying to catch 'Croc' for Kellogg's Coco Pops Croc Prints and Mini Max's 'Mini', who helps children get ready for school.
The six-month six-figure CITV sponsorship is part of a wider range of partnerships, which will include a Kellogg's Mini Max promotion and competition with Turner Broadcasting's Boomerang, Cartoon Network and CNToo.
Robert Honeywood, sponsorship manager at Carat Sponsorship, said: "Our strong and trusted relationship with Kellogg's means that we are able to marry strategic thinking with imaginative collaborations to create exciting new partnerships.
"Carat will build on the success of last year's activity to drive consumer engagement through innovative sponsorship activations."
Earlier this month, Kellogg's started sponsorship of the parenting website Netmums, to position itself as a "facilitator of fun" because its cereals gave children the energy to play and learn.
Follow @MaisieMcCabe