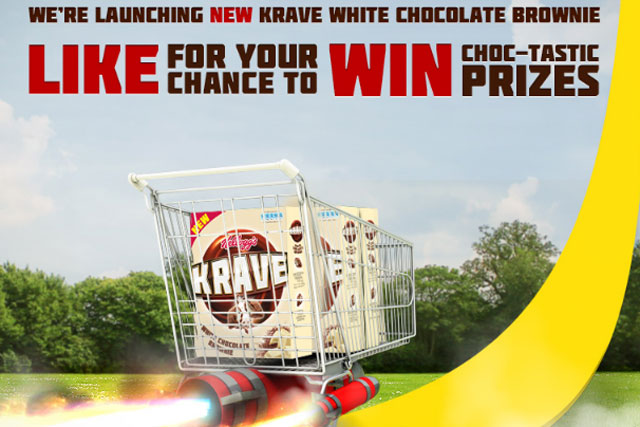 The campaign, created by Glue Isobar and Carat, is centred on a Facebook game that gets fans to guess how far boxes of the new cereal will fly when a real shopping trolley containing them is launched from a ramp. The campaign will be supported by Facebook ads.
The person who guesses the correct distance the furthest box lands will win a range of prizes, including an iPad, the cereal, and Krave-branded goods. The game launches today (18 September) on Krave's Facebook Page.
The trolley will fly on 8 October. The activity will be streamed on the Krave Facebook Page and promoted via a YouTube masthead ad, with a countdown from midnight on the day.

Kellogg has come under fire in the past over its marketing of Krave on Facebook, from healthy eating groups who claim it targets children.

In February, the Advertising Standards Authority (ASA) rejected a one such complaint made by The Alliance for Better Food & Farming, about the Krave Krusader Facebook game.
Follow @shearmans