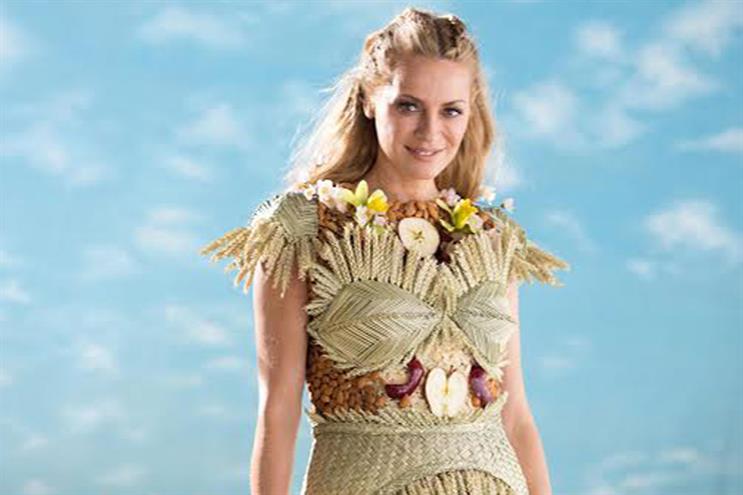 Daly, who was a model before going into broadcasting, was today announced as a celebrity ambassador for the brand as it aims to appeal to a more health conscious market. She has also released her own Special K cereal recipe as part of the brand relaunch.
Kellogg's said it would also ditch its brunette models dressed in red used in previous campaigns: instead of wearing a red swimsuit for the launch, the BBC presenter wore a dress made of edible ingredients by Petra Storrs, an artist and designer.
Daly said: "I have loved working on my very own recipe of Special K, from experimenting with all the ingredients to all the taste tests involved to find the perfect blend.
"I wanted almonds from the start because, as well as tasting so great, they are also known for their high nutritional value and add a fantastic texture and crunch.
"I really hope everyone agrees that my final choice of Red Apple, almond and vanilla is absolutely delicious and will join me for a bowl at breakfast."
Special K's new "live in colour" campaign encourages women to "live a life full of variety, choice and fun rather than one of diet and deprivation."
Louise Thompson-Davies, a spokeswoman for Special K, added: "Tess was our number one choice to be the first ever Special K ambassador and we were thrilled when she agreed to work with us.
"This is an exciting new beginning for Special K – we want to encourage women to live in colour and Tess embodies that spirit perfectly."