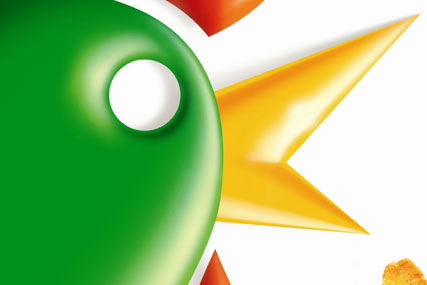 The cross-platform campaign will run across broadcast, print and online advertising, supported by an on-pack promotion and PR activity.
The TV ads feature an animated version of Kellogg's founder and will run over six weeks during the summer.
As part of the campaign, Kellogg's is also bringing back its "free cereal" promotion. The company said it gave away 230,000 free boxes last year.
This year, until October 2010, shoppers must collect three individual on-pack codes, enter them online and print a voucher, which will entitle the bearer to a free box of Kellogg's cereal.
The campaign will primarily target parents and families, but a digital element of the campaign will specifically target young men aged between 16 and 24 who, at that age, traditionally stop eating breakfast.
As part of the digital push, Kellogg's is also planning to take over MSN.
The online campaign aimed at young men will kick off during National Breakfast Week, which begins in September.